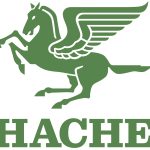 Overview
This existing position reports to the Director of Enrollment and Planning. The position is part of a team of six full-time admission professionals who oversee all enrollment related marketing and recruitment for the school.
Admission Responsibilities
The position is responsible for:
Planning and executing extensive recruitment travel in the fall and the spring.  Related responsibilities include visiting families, schools, and sending organizations and making formal presentations to small and large groups.
Interviewing candidates and their parents; writing an assessment of the candidates based on his/her findings.
Acting as the primary ambassador for families interviewed as they make their way through the admission process.
Reading all candidates' files and serving as a voting member of the Admission Committee.
Devising and executing recruitment strategies for targeted groups.
Planning and executing admission related events, both on-and off-campus.
Working on social media, web, and print projects.
Taking on additional projects as directed by the Director of Enrollment and Planning.
Other Responsibilities
The Associate/Senior Associate is considered a full-time faculty member of the School and, as such, has a set of School-based responsibilities as well. Typically those responsibilities include serving as an advisor to six students and being a member of a dormitory staff (which will entail dorm duty nights). Other responsibilities generally include one major commitment (possibly a season of coaching) and a set of smaller responsibilities (like advising a club). The Associate/Senior Associate is also expected to participate in both fall and spring camping trips.
Education and Experience
Ideal candidates will have multiple years of experience as an admissions officer and faculty member at a selective private secondary school in the US and have a record of success undertaking significant recruitment-oriented travel.
To be successful in this position, an individual also needs to be comfortable presenting to large groups, a team player who enjoys a performance-oriented environment, and a person who can engage with and relate to teenagers. This individual also needs to be organized, comfortable with spreadsheets and databases, and excited to live in a unique residential community.
Professional Qualities of Thacher Faculty
● Contributes to the delivery of the mission, vision, and values of the school community.
● Demonstrates commitment to issues of equity, social and environmental justice, and
sustainability.
● Maintains high standards of professionalism with families and colleagues.
● Manages time effectively and meets deadlines and commitments.
● Exhibits flexibility and adaptability to change as needed.
Other Requirements
A current (or ability to obtain) California driver license with a satisfactory motor vehicle record and ability to transport students in school-owned vehicles. A criminal background check must be successfully completed before employment can begin.
Physical Requirements
The physical requirements described here are representative of those that must be met by an employee to successfully perform the essential functions of this position. As prescribed by law, reasonable accommodations may be made to enable individuals with disabilities to perform the essential functions.
Salary Range
Salary Range is $50,000-$90,000. Final salary is based on experience relevant to the role and internal equity. Thacher offers a competitive total rewards package, which includes a 403(b) match, healthcare coverage, and a broad range of other benefits.
To apply, please send a cover letter and resume via email to the attention of Christian Garris, Director of Multicultural Outreach: [email protected]. Include "Associate/Senior Associate  Director of Admissions" in the subject line.
Associate/Senior Associate Director of Admissions