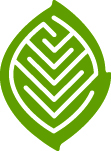 Website wildwoodschool Wildwood School. Inc.
Wildwood School. Inc.
Head Teacher — Elementary
Wildwood School is an urban, coed, college-preparatory, K-12 enrolling 750 students in three divisions on two campuses in West Los Angeles. Recognized for its innovative practices, progressive pedagogy, and commitment to diversity, equity, inclusion, and belonging, Wildwood School's deep commitment to ongoing professional development feeds a renowned Outreach Center that has provided programming for public and independent school teachers, administrators, and trustees in over 16 states and eight countries.
Wildwood School is seeking a skilled, creative, and dynamic teacher who enjoys working with young children and is well-versed in early childhood development. Our current opening for a K-5 teacher calls for an educator who is eager and excited to be part of a collaborative learning environment. An individual with knowledge and passion for literacy and mathematics K-5 is key to ensuring students develop the necessary knowledge and skills to apply their learning in new and creative ways.
Essential Skills
Wildwood teachers are expected to utilize innovative and engaging teaching practices to ensure all students achieve high academic standards. Using research-based best practices, meaningful technology tools, and an inquiry-based approach to learning, teachers guide students to question, explore, and analyze the world around them. The ability to collaborate with colleagues and promote high levels of discourse between students is essential. The ideal candidate is globally-minded, possessing the knowledge and understanding, as well as, the skills, values, and attitudes of a global citizen. Ideally, they are well-versed in integrated curriculum practices, project-based learning, design-thinking, and systems literacy. Having experience with mastery-based learning and the application of assessments and evaluations within curriculum planning and teacher development is of great importance.
Wildwood teachers are self-navigating professional learners and life-long learners in their craft. They are advocates for learners and learning, and they are dedicated and active participants in the life of the school.
Ideal candidates will have:
●        Minimum of 3 years of elementary school teaching experience
●        Bachelor's degree or higher
●        Demonstrated at least 100 hours of professional development in the field of education
●        Certification in teaching and learning
Core duties of Wildwood teachers include:
●        Collaborating with colleagues to design instructional materials, projects, and assessments
●        Differentiating instruction to meet the needs of a range of learners
●        Assessing student mastery of course standards
●        Actively engaging in department work to align with colleagues and course               standards
●        Utilizing a variety of assessment methods to inform instruction
●        Providing comprehensive feedback in narrative form twice a year
●        Communicating proactively and consistently with students and families regarding student growth and development
Additional responsibilities of Wildwood teachers include:
●        Understanding and ability to execute Wildwood's curriculums including social-emotional learning, multicultural skills building, and all academic areas.
●        Participating in DEIB learning and skill-building
●        Contributing to the work of school committees and task forces
●        Providing supervision for special events and during lunch, recess, and passing periods
●        Mentoring and supporting associate teachers
●        Excellent critical thinking skills
Salary Range: $60,000 – $125,000
Positions Open: 1
Head Teacher – Elementary