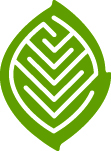 Website wildwoodschool Wildwood School. Inc.
Wildwood School. Inc.
Wildwood School is an urban, coed, college-preparatory, K-12 enrolling 750 students in three divisions on two campuses in West Los Angeles. Recognized for its innovative practices, progressive pedagogy, and commitment to diversity, equity, inclusion, and belonging, Wildwood School's deep commitment to ongoing professional development feeds a renowned Outreach Center that has provided programming for public and independent school teachers, administrators, and trustees in over 16 states and eight countries.
The Elementary School Counselor works with the school's K through 5th graders and with the rest of the elementary school leadership team, as well as supports a faculty and staff of 60. Reporting to the Directors of Elementary, the counselor serves on the Student Support Team and on the Elementary Leadership Team.
Wildwood School seeks an ambitious, confident, friendly, and highly organized independent school thought leader with:
●     Experience as an elementary school counselor
●     Degree(s) in psychology, social work, counseling, or related relevant discipline
●     Robust organizational, communication, collaboration, and interpersonal skills
●     Demonstrated commitment to anti-bias education and diversity, equity, and inclusion, and belonging work
●     Intuitive, smart judgment, and patience
●     Superior skills in project management and systems implementation.
●     A strong work ethic
●     Genuine care for and inclination toward elementary school students
●     Proven success working with parents and an excellent sense of humor
●     Ability to collaborate with colleagues and outside consultants
Specific responsibilities of the elementary school counselor include, but are not limited to:
●     Utilizing clinical knowledge and constructs to collaborate with teachers, parents, administrators, and outside professionals to establish developmentally appropriate strategies for supporting students academically, emotionally, socially, and behaviorally
●     Intervening when a student or students require responsive services, including counseling, consultation, referral, and/or information
●     Providing parent education that deepens parents' understanding of Wildwood's programs as they relate to social/emotional development, decision-making, health and wellness, and parenting
●     Supervise and train others in Social/Emotional curriculum. Experience with R.U.L.E.R. curriculum helpful
●     Teaching elementary school components of the health curriculum; including human development and healthy decision making
●     Interfacing as necessary with outside mental health resources as well as local and state agencies responsible for providing services to children in need
●     Supervise and support Big Yard as it relates to social skills, including conflict resolution
Core responsibilities of all Wildwood School administrators include:
●     Actively participating in and contributing to the daily operation of the school
●     Supporting the work of recruitment, retention, evaluation, and support of faculty
●     Designing and implementing professional development opportunities
●     Designing and implementing parent education programs; and participating in the admission process (namely interviewing and serving on the admission committee)
Salary Range: $85,000 – $115,000
Positions Open: 1
Elementary School Counselor