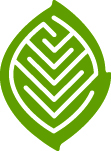 Website Wildwood School. Inc. Wildwood School. Inc.
Wildwood School. Inc.
Wildwood School is an urban, coed, college-preparatory, K-12 school in West Los Angeles, enrolling approximately 740 students on two campuses. For more than 50 years, Wildwood has been recognized for its innovative practices, progressive pedagogy, and commitment to diversity, equity, inclusion, and belonging programming. Wildwood School's deep commitment to ongoing professional development feeds a renowned Outreach Center that has provided programming for public and independent school teachers, administrators, and trustees in over 16 states and eight countries. Wildwood School is also a founding member of the Mastery Transcript Consortium.
Reporting to the elementary school director, the academic services coordinator works collaboratively with other administrative and teaching colleagues to maintain a learner-centered, inclusive K-12 school community in which individual students develop the tools they'll need to become responsible, resilient and engaged adults.
Primary responsibilities include but are not limited to the following.
Leading the school's efforts to:
▪          assist in the continuous improvement of instructional techniques by engaging teachers in lesson development, discussing implementation, and facilitating differentiation;
▪          interpret neuropsychological testing and student data; collaborate with teachers, parents, administrators, and outside professionals in establishing learning accommodations and enhancements;
▪          develop detailed learning plans for students identified with learning challenges and/or identified as gifted;
▪          support teachers and advisors by providing student-specific learning strategies; and
▪          coordinate when a student requires academic responsive services, including testing, referral, and/or information.
Working with the school directors to:
▪          coordinate faculty professional development that supports the academic program;
▪          develop the academic oversight component of the program; and
▪          serve as backup for other administrators when necessary.
Collaborating with appropriate others to:
▪          coordinate and develop systems with the middle and upper school academic services coordinator to serve children and families K-12;
▪          maintain continuity and consistency of the K-12 program, including advisory programming between elementary, middle, and upper divisions;
▪          formulate and review policies and procedures;
▪          support returning and new teachers and colleagues in their growth and practice, both as individuals and as members of teaching teams;
▪          actively participate in and, with others, lead Wildwood's efforts to build an increasingly multicultural school community; and
▪          conduct admission interviews and participate in admission activities as needed.
Candidates for the position should have significant related experience and the appropriate degree(s), preferably in literacy or special education; excellent oral and written communication skills; a kind, firm, empathetic demeanor; a collaborative, flexible nature; and a demonstrated comfort with and commitment to issues of multiculturalism.
Qualified candidates may submit via email a letter of interest, current resume, references, and any additional documents to the attention of the Elementary Hiring Coordinator at [email protected] Please indicate Academic Services Coordinator Candidate in the subject line.
Elementary Academic Services Coordinator