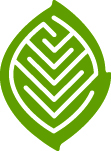 Website wildwoodschool Wildwood School. Inc.
Wildwood School. Inc.
Wildwood School is an urban, coed, college-preparatory, K-12 enrolling 750 students in three divisions on two campuses in West Los Angeles. Recognized for its innovative practices, progressive pedagogy, and commitment to diversity, equity, inclusion, and belonging, Wildwood School's deep commitment to ongoing professional development feeds a renowned Outreach Center that has provided programming for public and independent school teachers, administrators, and trustees in over 16 states and eight countries.
Wildwood School is seeking a skilled, creative, and dynamic individual who enjoys working with young children and has some experience with early childhood development. Our current opening for a K-5 associate teacher calls for an individual who is eager and excited to be part of a collaborative learning environment. A person with an interest in ensuring students develop the necessary knowledge and skills to apply their learning in new and creative ways is key.
Associate Teacher Position and Associate Teacher Program
All associate teachers are a part of Wildwood School's elementary campus Associate Teacher Program which serves multiple purposes. The primary role of the associate teacher is to support students and head teachers by participating appropriately in all aspects of planning, instruction, and student supervision. The program serves to provide teachers new to the profession with hands-on professional experience working with a master teacher. More generally, associate teachers further the work of the school by providing support in programs inside and outside the primary classroom to which they've been assigned. For example, associate teachers staff admission visits, support student groups, and may be asked to provide learning support to students in other classrooms and grade levels.
Although there are exceptions, associate teachers generally serve in the associate role at Wildwood School for two to four years, working side-by-side and learning from experienced head teachers. Many associate teachers move on to lead positions, sometimes at Wildwood School and often at other schools.
Associate Teacher Responsibilities:
●        Instruct individual students, small groups, or the whole class to carry out the curriculum planned by the Head Teacher
●        Act as the classroom teacher in the Head Teacher's absence
●        Make logistical arrangements for special projects: field trips, special class activities
●        Prepare and organize instructional material as directed by Head Teacher
●        Help Head Teacher maintain an orderly and clean classroom
●        Perform duties as assigned by the Head Teacher and School Director i.e. morning yard supervision, lunch and recess coverage, and pick-up duty. etc.
●        Maintain positive, healthy, and appropriate relationships with colleagues and students
●        Attend all faculty meetings
●        Support the social and emotional growth and development of students through caring interaction and instruction in and outside of the classroom
●        Associate teachers in their 3rd and 4th years become active mentors to those entering the program
Ideal candidates will have:
●        Minimum of 3 years of experience working with elementary-age students
●        Bachelor's degree or higher
●        Strong collaboration skills
●        Good problem-solving skills and an ability to take initiative
●        Experience and comfort with various technology tools and platforms
●        Positive attitude and strong work ethic
Salary  Range: $43,000 – $50,000
Associate Teacher – Elementary