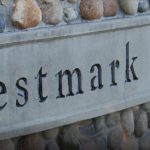 Website Westmark School
The difference is brilliant!
Reading Teacher (Upper School)
2023-24 school year
Westmark School is a creative and supportive college preparatory school dedicated to educating, empowering and celebrating students with distinct learning styles, providing the tools necessary to achieve successful and fulfilling futures.
Position Summary – Westmark School is seeking an Upper School Reading Teacher (start date is mid-August 2023) experienced in teaching the mechanics of reading to high school students with language-based learning differences, following a structured reading program. As an Upper School Reading Teacher, the faculty member will organize and implement an instructional program to capitalize on student strengths and in accordance with Westmark School's mission.
Salary: $62,000 – $90,000 depending on experience.
Our ideal candidate will have a proven track record of demonstrating an exceptional knowledge and passion for teaching students with language-based learning differences.
 Essential Responsibilities
·        Teach 5 sections of high school reading classes;
·        Teach High School students with language-based learning differences;
·        Plan, implement and follow the reading curriculum;
·        Submit weekly lesson plans to Division Director and Reading Department Chair;
·        Integrate technology into the curriculum following best practices;
·        Serve as an advisor to a group of students and presents advisory lessons on a weekly basis; lessons are typically about topics such as Social Emotional Learning (SEL), Diversity, Equity & Inclusion (DEI) and executive functioning;
·        Maintain class Blackbaud information and regularly update and post to the class grade book;
·        Use behavior management systems that are effective with students with language-based learning differences;
·        Provide a positive environment that encourages students to actively participate in their own learning;
·        Model professional and ethical standards when dealing with students, parents, peers, and the community;
·        Embrace and support the mission of Westmark School; and
·        Additional responsibilities, as assigned.
Qualifications:
·        Bachelor of Arts degree in Special Education or related field required; advanced degree and/or credentialing in Education.
·         3-5+ years of classroom teaching experience or experience in a reading remediation clinical setting
·        Strong desire to work with students with language-based learning differences
·        Proven track record of successfully working with teenagers
·        Training in a structured reading or literacy program such as: Orton-Gillingham, Wilson Reading, or Lindamood-Bell
·        Knowledge of multi-sensory teaching methodologies
·        Experience with technology- iPads, PCs and SmartTechnologies
·        Excellent oral and written communication skills; ability to effectively communicate with students, parents, and other professionals on a regular basis
·        Ability to work collaboratively with fellow faculty, staff and administration
·        Accepts responsibility and is self-motivated. Demonstrates strong work ethics
·        Possesses the desire to continue to develop professionally by learning new programs and methodologies
·        Displays strong organization and time-management skills
·        Ability to identify and work to improve student results
Please submit a letter of interest and your resume to:
Attention: Robyn Bridges, Reading and Assessments Coordinator
Westmark School
5461 Louise Avenue | Encino, CA 91316
Physical Demands and Work Environment
The physical demands and work environment characteristics described here are representative of those that must be met by an employee to successfully perform the essential functions for the job. Reasonable accommodations may be made to enable individuals with disabilities to perform the essential functions.
·        Physical demands: While performing the duties of this job, the employee is required to sit in on meetings and work on a computer for long periods of time; and is occasionally required to walk, reach with hands and arms, balance, stoop, talk, and hear. The employee must occasionally lift and/or move up to 15 pounds. Specific vision abilities required by the job include close vision, distance vision, and the ability to adjust focus.
Westmark School is an equal opportunity employer and makes employment decisions on the basis of merit and job performance. School policy prohibits discrimination based on race, color, creed, gender, gender identity or expression, religion, marital status, age, national origin or ancestry, physical or mental disability, medical conditions (including genetic characteristics or information), sexual orientation, or any other consideration made unlawful by federal, state, and local laws.
Reading Teacher (Upper School) 2023-24 school year