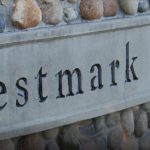 Website Westmark School
The difference is brilliant!
Position Summary:
Westmark School is currently seeking a Middle School Mathematics Teacher. Our ideal candidate will possess the knowledge base and passion for teaching students, preferably with language-based learning differences, and be able to organize and implement an instructional program that will capitalize on student strengths and be in accordance with Westmark School's mission.
Responsibilities:
● Teaches middle school mathematics classes to students with language-based learning differences;
● Plans and implements mathematics curriculum;
● Submit weekly lesson plans, integrating technology into the curriculum;
● Maintains class PowerSchool page; regularly updates and posts to PowerSchool class grade book;
● Uses behavior management systems that are effective with students with language-based learning differences;
● Provides a positive environment that encourages students to actively participate in their learning;
● Communicates regularly with the MS Division Director to discuss student progress;
● Models professional and ethical standards when interacting with students, parents, peers, and the community;
● Works collaboratively with team members to develop new mathematics curricular offerings; and
● Additional duties as assigned.
Math Teacher, Middle School (Start date August 2022)