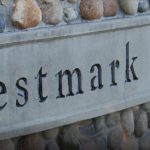 Website Westmark School
The difference is brilliant!
Westmark School is searching for an authentic Director of Development to provide
leadership to the school's development and constituent relations programs. The
Director of Development reports to the Head of School and is a member of the
school's senior leadership team. The seasoned development professional is equally
comfortable working as a high level administrator and as a "boots on the ground"
staff member who executes and implement plans.
The Director of Development manages major gifts, foundation relations and annual
giving programs. Works collaboratively with other senior administrators to develop
strategies to strengthen relationships with current parents, grandparents, alumni
and alumni parents. The Director oversees campus events and Raisers Edge data
base management. The Director works closely with the Advancement Committee
and key volunteer committees to breed a culture of philanthropy. The Director
provides professional leadership to the Westmark Parent Association (WPA),
guiding its committees and community events.
The successful candidate has a strong track record at an independent school
growing an annual giving program, personally cultivating and soliciting major gifts,
and enlisting, staffing and motivating volunteers. They will have exceptional
communication, organizational and planning skills and a confident friendly
personality. A strong work ethic, high productivity level, outstanding computer skills
with expertise in MS Office.
About Westmark
Located in Encino, CA, Westmark School is a creative and supportive college
preparatory school grades 2-12 dedicated to educating, empowering, and
celebrating students with distinct learning styles, providing the tools necessary to
achieve successful and fulfilling futures. Our visionary Head of School, Claudia
Koochek is an accomplished leader in Learning Differences (LD) education
nationwide.
Westmark offers a competitive benefits package. Salary is commensurate with
experience. The position is open until filled. To apply, please email a letter of
interest, resume, writing sample and the names of five professional references
(references will not be contacted without prior permission).
Application materials can be forward by email to:
Marcus Hurlbut, Partner, Educators' Collaborative, LLC
[email protected], 949-279-3084
Westmark School is an equal opportunity employer – we seek qualified candidates who
bring diversity to our culture and a dedication to the vision and mission of the school.