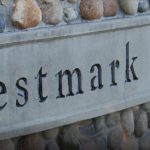 Website Westmark School
The difference is brilliant!
SUMMARY
Westmark School is a creative and supportive college preparatory school dedicated to educating, empowering, and celebrating students with distinct learning styles, providing the tools necessary to achieve successful and fulfilling futures. Over the past forty years, the school has earned acclaim for transforming the lives of Grades 2–12 students with dyslexia, dysgraphia, dyscalculia, and other diagnosed language-based learning differences (LBLD). Situated in Encino, California, about ten miles north of UCLA, it currently serves approximately 250 students. A new facility for its Lower School, scheduled to open in fall 2023, will make it possible to expand enrollment in Grades 2–5 and deepen the school's commitment to early intervention.
The associate head of school will oversee broad segments of the academic program during this exciting time in Westmark's history. Building upon the potential of the new Lower School, Westmark will be embarking on an extended period of pivotal growth that will evolve the school into an organization that supports research-to-practice and teacher training—all in service of elevating how students with LBLD are educated, at Westmark and beyond. To that end, the head of school has been laying the foundation for groundbreaking external partnerships with universities, K-12 school districts, research institutes, and organizations across the country.
As these complex endeavors require more of the head of school's attention, Westmark is now in need of an associate head of school to run day-to-day academic operations. The position requires a deep interest and willingness to learn and embrace current and emerging research-based approaches to developing teachers, supporting administrators, and engaging with families. The associate head of school's first year will encompass extensive mentorship and carefully planned leadership handoffs from Westmark's head of school, Claudia Koochek, a recognized leader in the field of educating students with LBLD.
SPECIFIC DUTIES
Oversee the day-to-day operations of the academic program.
Observe and shadow the head of school to learn her approach to school leadership, and stay in coordination and communication with her regarding delicate, sensitive, and important matters.
Provide counsel and guidance to families, faculty, and staff on matters of curriculum, pedagogy, and student success.
Foster a culture of faculty growth and oversee the annual process of teacher goal setting and evaluation.
Promote a culture of academic excellence and innovation by serving as a visible presence and inspiring spokesperson among faculty and families.
Stay on top of current trends, research, and emerging ideas in the domain of educating students with language-based learning differences (LBLD) in order to foster continued growth and improvement to the academic program.
Lead evaluations—both quantitative and qualitative—of the academic program to measure the impact and efficacy of student learning.
Establish and maintain thoughtful curricular and programmatic partnerships both regionally and nationally.
WESTMARK IS LOOKING FOR CANDIDATES WHO CAN DEMONSTRATE
Possession of a bachelor's degree in education or in a relevant field from an accredited college or university; graduate degree highly preferred
Successful track record leading academic initiatives and programs
Experience as a school administrator guiding, coaching, leading, and supervising faculty
Immersion in diversity work — both in training and in implementation — and a commitment to fostering culturally competent and inclusive classrooms
Ability to architect and implement organizational systems, educational models, and operational protocols in support of all aspects of the academic program
Excellent communication and presentation skills — both written and oral
A love of elementary, middle, and high school education for students with LBLD, and a readiness to support all learning journeys of a diverse student body and faculty
Prior teaching in a K-12 school
12M Recruiting is running the search on behalf of Westmark School.  Applications are due April 7. For application instructions and the full job opportunity statement, please visit: www.12MRecruiting.com/jobs/Westmark
IMPORTANT INFORMATION
Applications Accepted Starting: March 8, 2023
Priority Deadline: April 8, 2023
On-Site Final Round: Late April
Start Date: July 1, 2023 OR July 1, 2024
Reports To: Head of School
Salary Range: $170,000 to $185,000
Additional information about the start date: Westmark School is pleased to consider candidates who can start on July 1, 2023 OR July 1, 2024. Because the role of associate head of school (AHoS) comes at an inflection point for the school, the priority is to find a candidate who aligns best with the mission, vision, and culture of Westmark. If the AHoS is able to start this year, the school will prepare to onboard a new leader. If the AHoS is unable to leave their current position until July 2024, the school will await the right partnership and adapt its schedule accordingly.
TO APPLY
For more information please visit the following link, which contains the job opportunity statement and complete application instructions.
www.12MRecruiting.com/jobs/Westmark
Westmark School is an equal opportunity employer and makes employment decisions on the basis of merit and job performance. School policy prohibits discrimination based on race, color, creed, gender, gender identity or expression, religion, marital status, age, national origin or ancestry, physical or mental disability, medical conditions (including genetic characteristics or information), sexual orientation, or any other consideration made unlawful by federal, state, and local laws.