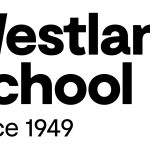 Website Westland School
To be a part of the Westland School staff is to be part of a learning community where there is a commitment for adults to learn, grow, lead, and thrive alongside children. We are excited to announce an opening for a part-time After School Program Assistant for the 2022-2023 school year.
Westland is a small K-6 school committed to progressive education, democracy, and equity, located in Los Angeles on a two-acre nature-rich campus that inspires learning, active citizenship, and honors childhood. Salary and benefits are competitive and compelling.
Please see the Job Description for more detailed information. Send resume and cover letter to [email protected], attn: Rasheda Carroll.
After School Program Assistant