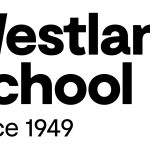 Website Westland School
To be a teacher at Westland School is to be part of a learning community where there is a commitment for adults to learn, grow, lead, and thrive alongside children. We are excited to announce an opening for a Music Teacher for the 2022-2023 school year.
Throughout Westland's history, the music program has played a central role in the curriculum and creating community. A student's music education is characterized by moving, speaking, singing, and playing Orff instruments such as xylophones and metallophones. Co-creators of their musical experience, students learn to problem-solve both as individuals and as members of an ensemble. They create music while they learn to sing as a community. Students also learn to read music through playing drums, recorders, and ukuleles. By exploring authentic music and the significant musical features of different cultures and time periods, students gain perspective and appreciation for the many varieties of expression throughout the world and over time. Music is another vibrant pathway to understanding other ways of life.
Westland is a small K-6 school committed to progressive education, democracy, and equity. Westland is located in Los Angeles on a two-acre nature-rich campus that inspires learning, active citizenship, and honors childhood. Salary and benefits are competitive and compelling.  Employment includes union membership.
Please see the job description for more detailed information.
Send resume and cover letter to [email protected].