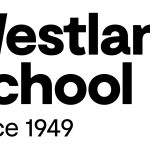 Website Westland School
To be a teacher at Westland School is to be part of a learning community where there is a commitment for adults to learn, grow, lead, and thrive alongside children. We are excited to announce an opening for a lower elementary head teacher for the 2022-2023 school year. Westland is a small K-6 school committed to progressive education, democracy, and equity.
Each head teacher at Westland School collaborates closely with a full-time associate teaching partner to create a warm, child-centered, engaging, and beautiful learning environment. The curriculum centers on Social Studies, and teachers guide children through integrated investigations posing essential questions such as "How does food get to the table?" Collaborating with specialists, including science, woodworking, gardening, printmaking, PE, music, and creative movement, teachers create a learning experience for children that is hands-on, immersive, and inspired. We believe that the most effective learning takes place within a diverse school community. Westland's core mission is rooted in equity, inclusivity, and a social justice anti-bias curriculum.
Westland is located in Los Angeles on a two-acre nature-rich campus that inspires learning, active citizenship, and honors childhood. Salary and benefits are competitive and compelling.  Employment includes union membership.
Please see the job description for more detailed information linked here or on our website at www.westlandschool.org.
Send resume and cover letter to [email protected].
Lower Elementary Head Teacher