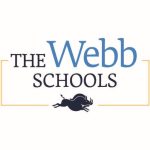 Website The Webb Schools
SUMMARY
The Office Manager will provide key administrative and operational support for the Alf Museum.
RELATIONSHIPS
The Office Manager reports directly to the Museum's Director. This position interacts with administrators, faculty, staff, students, parents, museum trustees, and members of the public.
ESSENTIAL DUTIES AND RESPONSIBILITIES
Must be able to successfully perform the following duties as assigned and necessary:
Main Office
·       Provide administrative support functions in a timely and efficient manner.
·       Coordinate with Business Office staff for all relevant activities, including:
◦         Track museum budgets in collaboration with museum staff, by keeping records of museum income and expenses in museum general ledger, and coordinate reconciliation with Business Office general ledger.
◦         Process incoming checks, cash, and credit card payments, generate invoices, produce receipts, and handle reimbursement requests for museum-related business.
◦         Manage Museum credit card and substantiation reporting.
◦         Track and review reporting of staff hours via ADP, produce absence reports, and coordinate payroll activities with Business Office.
·       Coordinate with the Advancement Office for solicitation mailings, gift acknowledgment letters, and other duties as necessary.
·       Act as a primary contact for the Museum. This includes answering, screening, and directing phone calls and emails appropriately.
·       Assist staff with planning and executing museum and school events.
·       Maintain the museum central calendar of events and calendar of staff schedules, in coordination with other museum staff.
·       Provide back-up support for other Museum personnel as needed.
·       Maintain records and produce reports related to museum visitors, including revenue reports, visitor reports, and communicating with museum staff and the business office as necessary.
·       Ensure the Museum has an adequate supply of stationery and other office supplies.
·       Organize hard and computer files for museum business.
·       Coordinate with Facilities for necessary work orders for maintenance and housekeeping.
·       Process, receive, and sort museum mail, and prepare outgoing museum mailings
·       Assist in onboarding new museum staff.
·       Maintain records, collect paperwork and fees, and communicate information for participants on museum trips.
Date:              January 2023
Museum Board of Trustees
·       Coordinate logistics for trustee meetings.
·       Generating meeting minutes in collaboration with museum board secretary.
·       Keep updated board rosters and contact information.
·       Process communications to board members and committees, including organization of meeting materials.
·       Oversee BoardPaq functions related to the museum, including posting and updating files as well as assisting trustees in access to BoardPaq.
PROFESSIONAL QUALITIES OF WEBB FACULTY & STAFF
·       Contributes to the delivery of the mission, vision and values of the school community.
·       Demonstrates inclusive and equitable practices to ensure that all members of the community feel a sense of belonging.
·       Follows community policies and procedures and models positive behavior.
·       Works effectively as a team member and develops professional and productive relationships with colleagues.
·       Understands boundaries and embraces responsibility for the care of students in loco parentis.
·       Promotes a trust-based community by keeping appropriate confidences.
·       Manages time effectively and meets deadlines and commitments.
·       Communicates and responds to all school communications in a timely manner.
·       Exhibits flexibility and adaptability to change as needed.
EDUCATION AND EXPERIENCE
High School Diploma required; college degree preferred. A minimum of five years of experience in similar positions required.
REQUIREMENTS
A current California driver license with a satisfactory motor vehicle record is required. A criminal background check must be successfully completed before employment can begin. Proof of up-to-date COVID vaccination status is required.
SKILLS
·       Excellent communication skills, both verbal and written, are a necessity.
·       Self-started, ability to work independently and make sound decisions.
·       Experienced in working with diverse constituencies.
·       Highly organized, accurate, efficient, and demonstrates high attention to detail.
·       Responsive to deadlines, works well in a team environment, and ability to manage several projects simultaneously.
·       Proficiency with Microsoft Office Software (Word, Excel, Power Point).
Date:              January 2023
PHYSICAL REQUIREMENTS
The physical requirements of this position are those needed to successfully fulfill the responsibilities articulated above. As prescribed by law, reasonable accommodations may be made to enable individuals with disabilities to perform the essential functions of this position.
COMPENSATION PHILOSOPHY
Anticipated salary range $27.00 – $32.00 per hour.
The Webb Schools offer competitive compensation. In setting position ranges, Webb reviews numerous factors including industry data from NAIS, CAIS and NBOA and other market data.
Webb believes a strong benefit package is important for employee stability and retention. Benefits include highly subsidized health plan premiums, retirement contributions, sick, vacation and holiday pay and tuition remission.
Interested candidates should send their cover letter and résumé to:
Dr. Andrew Farke, Director, Alf Museum [email protected]
Fax: (909) 482-5272
This position is "at-will". This means that both Webb and the hired employee have the right to terminate the employment relationship at any time, with or without advance notice, and with or without cause. There is no employment contract, actual or implied.
The Webb Schools are an Equal Employment Opportunity Employer. We are committed to providing equal employment opportunities and do not discriminate based on perceived or actual race, color, national or ethnic origin, religion, sex, pregnancy (or any related conditions), age, marital status, military or veteran status, medical condition, gender/identity/expression, sexual orientation, or any other characteristic protected by state or federal law.
www.webb.org
Museum Office Manager, Raymond M. Alf Museum of Paleontology, The Webb Schools