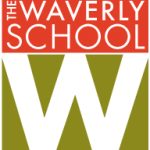 Website The Waverly School
Progressive Educational School, Preschool through 12th grade
The School Nurse is responsible for ensuring the smooth operations of school functions as well as maintaining a safe and healthy environment for all students and staff. This is a part-time, 12-month hourly non-exempt position.
This person is responsible for the following:
Students
● demonstrate care and compassion to all students
● manage injuries and communicate with families
● serve as liaison between home and school regarding health concerns
● administer medications as directed by an outside physician, and observe self-medication for those students so approved (e.g., prescription medication, over-the-counter medication)
● monitor and assist students with chronic illnesses (e.g., diabetes) and allergies
● develop emergency care plans for students in conjunction with families
● audit and take inventory of student health action plans
● maintain digital log of student accidents and injuries through Magnus Health
● provide timely communications regarding COVID-19
● keep emergency kits and supplies for students
Faculty & Staff
● provide employees with necessary and appropriate student health information
● lead and/or arrange for annual staff health training sessions (e.g., CPR/AED, first aid, EpiPen & glucagon, etc.)
● serve as health consultant for the school
● support the Registrar in the completion of student health forms
● support the Business Office in the completion of faculty / staff health forms and emergency information
● support school administration in the implementation of OSHA regulations and bloodborne pathogens policy
● ensure that school policies regarding faculty health protocols are followed
Administration
● complete all required city, county, and state health reporting in a timely fashion
● maintain regular communication with the city health department
● manage communicable disease protocols
● attend appropriate health and risk committees and task forces
● update school health policies on a regular basis
● maintain health supplies and ensure that equipment (e.g., AED devices) is in good working order
●  provide administrative support for COVID-19 testing and vaccination status
●  complete other administrative duties as required by the Head of School
School Contact
Please email resume and letter of introduction to the contact below. No phone calls, please.
Vella Cagle, Assistant Business & HR Manager – [email protected]
School Information
The Waverly School is a nonsectarian, coeducational, college preparatory, progressive day school that spans young kindergarten through high school. Waverly provides an experience-based, cross disciplinary education in which students are expected to work to their highest potential. Waverly is dedicated to helping students become confident, curious, resourceful learners who demonstrate intellectual engagement, critical and creative thinking, respect for individual differences, and a strong sense of personal and social responsibility. The Waverly School has three campuses and a one-acre organic farm, all within walking distance of one another, in Pasadena, CA.
EEO Statement
The Waverly School is an equal opportunity employer dedicated to a policy of non-discrimination based on the race, color, creed, religion, sex, gender, gender identity, gender expression, marital status, pregnancy, transgender, transsexualism, sexual orientation, age, national origin, citizenship, primary language, military or veteran status, physical handicap, disability, medical condition, mental disability, genetic characteristic or information, ancestry, or based on any other consideration made unlawful by federal, state, or local laws.