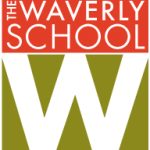 Website The Waverly School
Progressive co-educational school, preschool through 12th grade
The Waverly school immediately seeks a full-time Human Development instructor to partner with the Health and Wellness team and the faculty to lead our Human Development Program. The Human Development instructor will report to the Head of School and design and implement programs for students from 3rd-12th grade. The teacher must have a strong understanding of the cognitive, emotional, social and physical development of students and be able to skillfully communicate with teachers, parents, administrators and community partners with discretion, compassion and patience. The successful teacher is well-organized, collaborative, diplomatic and has a strong understanding of contemporary research trends and educational developments in the realm of human development. They must have a strong understanding and demonstrated practice in educating communities about the intersections of race, gender, class, ability, national origin and socio-economics status and how they impact understandings of human development.
Job requirements:
Coordinate grade level seminars regarding Values Identification and Formation, Consent and Harassment, Growth and Development/Healthy Sexuality, Digital Citizenship, Alcohol and Substance Abuse Education, Healthy Relationships and Communication
Serve as liaison to service providers within the community
Develop, lead and coordinate workshops and discussion groups for parents parallel to student seminars
Lead occasional evening information sessions for the community
Serve as a middle school advisor (four days per week) and 9th grade advisor (twice per week).
Meet regularly with division directors (elementary, middle and high school)
Facilitate a student affinity group
Student supervision
Requirements:
3+ years working in a school setting
California State School Counseling Certification preferred, not required.
5 years teaching health and human development or other courses related to identity and identity development as it relates to gender identities, race, class, socio-economic status, religious backgrounds and abilities
Positive attitude, excellent communication and organizational skills
Desired qualifications:
Master's Degree in Psychology, Social Work, Counseling or Related Field
Fluency in Spanish or Mandarin
Physical Demands and Abilities:
Work in person, on campus
Work with frequent interruptions
Maintain emotional control under stress
Prolonged periods of standing and walking throughout classrooms and campuses
Regularly spend long hours sitting and using office equipment and computers.
Must be able to stand, lift, push, pull, stoop and bend for short periods of time.
Regularly work on repetitive tasks
Frequently bend to file and maintain files
Occasionally lift 15-45 pounds
Other requirements:
Initial and continued employment background investigation required – fingerprints via Live Scan
Initial and continued TB Assessment required for employment in CA schools
School Contact
Interested candidates should submit their letter of interest and resume to Vella Cagle, HR Manager: [email protected]
School Information
The Waverly School is a progressive, coeducational, college preparatory school in Pasadena, CA, serving students and their families from preschool through 12th grade. Established in 1993, Waverly fosters lifelong learning in a child-centered and intellectually challenging environment. With nearly 350 students, Waverly offers an exceptional faculty, thoughtful programs, and expressive students within three adjacent campuses. Its one-acre farm is within walking distance. Waverly is economically diverse and culturally rich; our families live in many Los Angeles area neighborhoods. The Waverly School is fully accredited by the Western Association of Schools and Colleges and the California Association of Independent Schools and is a member of The Alliance, POCIS, and A Better Chance. The school is within walking distance from the Metro L (Gold) Line Del Mar station.
EEO Statement
The Waverly School is an equal opportunity employer dedicated to a policy of non-discrimination based on the race, color, creed, religion, sex, gender, gender identity, gender expression, marital status, pregnancy, transgender, transsexualism, sexual orientation, age, national origin, citizenship, primary language, military or veteran status, physical handicap, disability, medical condition, mental disability, genetic characteristic or information, ancestry, or based on any other consideration made unlawful by federal, state, or local laws.
Human Development Instructor