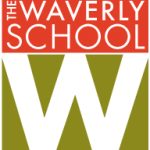 Website The Waverly School
Description:
The High School Administrative Assistant is responsible for a wide range of administrative and office support activities. They serve as the point person at the entry to the High School, and they welcome visitors to campus. The High School Administrative Assistant reports to the High School Director.
Primary responsibilities:
Providing administrative support duties as assigned by the High School Director
Excellent written and verbal communication skills. Strong writer with the ability to communicate concisely and effectively via written correspondence.
Creative and innovative, with the ability to multitask and problem solve quickly
Unlocking the building and muting the alarm in the morning; general buildings preparation in the morning in advance of student arrival
Closing and locking the building at the end of the school day
Greeting visitors and maintaining visitor logs on a daily basis and for admissions visitors and school day events
Answering and transferring phone calls and relaying messages
Recording reported student attendance and maintaining student and faculty sign-in/out sheets
Maintaining email account and responding to parent queries in a timely fashion
Maintaining the appearance of the front office and general office supplies and equipment
Helping high school students with general tasks (e.g., calling parents when sick)
Have general knowledge of school database and learning management system to perform essential tasks, including (but not limited to) the following: attendance, class set up, class schedules and locations, roster management, publishing mid-term and semester reports, school-wide communication
Working knowledge of basic computer and printer functions
Assist with annual registration forms and maintain a log of high school forms progress; send forms notifications to families
Placing approved campus orders (books, supplies, etc.) and managing deliveries for the high school campus
Creating, updating, and communicating the daily high school news bulletin
Upholding a range of COVID-19 related duties when school is in session
Other Responsibilities:
Sending school notices to families
Record high school attendance records
Record high school parent/family roster information.
Organize and maintain annual high school book orders
Preparing weekly Assembly Agendas as guided by the High School Director
Organize and maintain high school inventory and supplies
Provide administrative support for the Registrar, College Counselor, School Counselor, Assistant –Business Manager, High School Director, and Head of School
Give general administrative assistant support for teachers/staff
Maintain High School Director's calendar
Provide guidance for parent volunteers for middle and high school campuses
Track and record community involvement hours for high school students
Provide administrative support for high school events and activities, including but not limited to, booking vendors, chaperoning, guest check-ins, and collecting admission fees.
Organize and oversee events such as school dances, music concerts, Prom, and Graduation
Provide guidance for parent volunteers
Complete other duties as assigned by the High School Director or Head of School
Knowledge, Skill, and Abilities:
Excellent written and verbal communication skills. Must be able to communicate concisely and effectively when writing correspondence.
Strong commitment to antiracist and inclusive practices that support students of all backgrounds
Computer literacy – proficiency in Microsoft Word, Excel, Outlook, Google Suite
Experience with school databases and learning management software a plus – particularly Senior -Systems/Ascendance, PowerSchool Learning, and Magnus Health
Experience with graphic design platform Canva a plus
Attendance/Punctuality – is consistently at work and on time
Friendly, calm, and helpful demeanor.
Proactive solution-oriented, able to work autonomously
Good planning and organizational skills.
Excellent attention to detail and follow-through
Experience with students and families is helpful.
Ability to work in-person on campus.
Education and Experience:
Bachelor's degree preferred. Associate or equivalent from two-year college or six months to one year related experience required, or an equivalent combination of education and experience.
Physical Demands and Abilities:
Regularly spend long hours sitting and using office equipment and computers.
Must be able to stand, lift, push, pull stoop and bend for short periods of time.
Regularly work on repetitive tasks.
Frequently bend to file and maintain files.
Occasionally lift 5-10 pounds.
Use excellent sensory skills -sight, hearing and speech.
Job Type:
Full Time, Non-exempt – 12 month year
Hourly: 8:00 am to 4:00 pm, Monday through Friday
Number of hours per week: 40
Contact:
Please email letter of interest, resume, and references to:
Vella Cagle
Assistant Business Manager/HR Manager
[email protected] 
School Information:
Waverly is a progressive, coeducational, college preparatory school in Pasadena, CA, serving students and their families from preschool through 12th grade. Established in 1993, Waverly fosters lifelong learning in a child-centered and intellectually challenging environment. With nearly 350 students, Waverly offers an exceptional faculty, thoughtful programs, and expressive students within three adjacent campuses. Its one-acre farm is within walking distance. Waverly is economically diverse and culturally rich; our families live in many Los Angeles area neighborhoods. The Waverly School is fully accredited by the Western Association of Schools and Colleges and the California Association of Independent Schools and is a member of The Alliance, POCIS, and A Better Chance. The school is within walking distance from the Metro L (Gold) Line Del Mar station.
EEO Statement:
The Waverly School is an equal opportunity employer dedicated to a policy of non-discrimination based on the race, color, creed, religion, sex, gender, gender identity, gender expression, marital status, pregnancy, transgender, transsexualism, sexual orientation, age, national origin, citizenship, primary language, military or veteran status, physical handicap, disability, medical condition, mental disability, genetic characteristic or information, ancestry, or based on any other consideration made unlawful by federal, state, or local laws.
High School Administrative Assistant