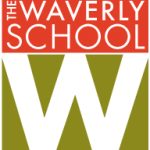 Website The Waverly School
Progressive co-educational school, preschool through 12th grade
Please review the Opportunity Statement
Interested candidates should submit via https://bit.ly/Waverly_Dean_Student_Life_AppForm the following materials confidentially as a single PDF file:
A cover letter indicating the candidate's particular interest in and qualifications for the position
A current résumé
A statement of educational philosophy
The names, addresses, and telephone numbers of three references, including at least one recent supervisor. References should speak to the applicant's ability to be an effective educator and administrator and to work collaboratively and collegially with adults, including trustees (references will be contacted only with the candidate's permission).
Salary Range: $100,000–130,000 annually, Full Time, Exempt
Please address any questions by email to [email protected] or by phone at 415-881-7105.
To apply for this job please visit bit.ly.
Dean of Student Life & Culture – Middle and High School