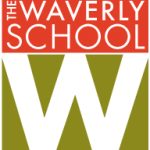 Website The Waverly School
Progressive co-educational school, preschool through 12th grade
The Waverly School seeks an Assistant Director of Admissions. The Assistant Director of Admissions will report to the Director of Enrollment Management. A strong candidate will possess exceptional organization, technical, and communication skills. The position requires a detailed and proactive approach, the ability to work independently, a willingness to pitch in when and where needed, and the ability to connect with multiple constituents and exercise good judgment.
The Assistant Director of Admissions will welcome prospective families and guide them through the admission process. This requires initiative, diplomacy, empathy, collaboration, exceptional communication skills and includes the ability to articulate the benefits of independent school education and the unique features of the Waverly program with conviction and authenticity. A successful candidate is someone who is passionate about working with families, is able to handle multiple simultaneous projects, handle a fast-paced office, and can maintain confidentiality.
The Assistant Director of Admissions will field inquiries, manage the admissions database, organize and update files, assist in planning and leading the execution of recruitment events, and support engagement efforts with feeder schools. The Assistant Director of Admissions will participate fully in the assessment and selection of students and in the broader life of the school.
The primary role of the Assistant Director of Admissions is to support the Director of Enrollment Management in all aspects of the admissions process to successfully communicate the mission of the school with both prospective and current families. These duties include:
Administrative support and data management –
Provides direct administrative support to the Director of Enrollment Management, including but not limited to: answering phones, timely replying to emails, scheduling and calendar management, and keeping stock of admissions office supplies.
Manages and oversees the admissions database and all corresponding databases.
Providing creative input around admissions marketing materials, website content, video presentations, etc.
Maintains statistical admissions information; generates various reports as needed.
Providing admissions data to the Head of School or Board of Trustees, as needed.
Prepare mailings and other communication.
Recruitment activities –
Organize and manage set up for tour mornings, open houses, and other prospective family events.
Represent the school at various school fairs and school visits.
Fostering and bolstering relationships with outside student placement organizations (Independent School Alliance, Private School Axis, etc.).
Attend prospective family events, including some weekend and evening events.
Lead campus tours for prospective parents and respond to prospective parent questions (in person, by email, and phone).
Be knowledgeable about all aspects of school life, admissions, and flexible tuition processes and accurately communicate them to prospective parents and guardians.
Develop and implement social media strategies utilizing platforms such as Instagram, Facebook, etc., to increase Waverly's online presence and grow admissions inquiries. Partner with the Director of Enrollment Management and Division Directors to cultivate relevant content.
Admission process –
Contact parents, schools, and teachers to complete applicant files.
Organize applicants' visits to campus.
Schedule parent meetings, PS/K screenings, and 1st-12th grade student visits.
Manage PS/K screening setup and serve as a screener.
Oversee assessment process for 1st-12th grade admissions, including individual administration.
Serve as a member of the admissions committee.
Prepare correspondence to applicant families.
Support the school
Support the Director of Enrollment Management in facilitating and organizing parent volunteers for admissions events and initiatives.
Partner with the Dean of Student Life to oversee and train student volunteers for tours and admissions events.
New families support and transition –
Plan and attend welcome events for new students and families.
Communicate with new families throughout the spring and summer months, as needed.
Prepare new student files for the Registrar.
Prepare applicant information for the Development department.
Additional responsibilities –
Maintaining professional development through local and national organizations and conferences
Represent the school at professional meetings (e.g., PAIS, AISAP).
Keep abreast of admissions and flexible tuition trends and developments through attendance at professional conferences and workshops.
Participating in school community events (e.g., school fundraisers, programmatic events, and faculty and staff meetings).
Preferred qualifications and skills:
Bachelor's degree required (master's degree preferred).
Minimum of 3-5 years of experience in admissions and/or enrollment management, preferably in an independent school.
Adapt a success-oriented, optimistic approach to the admissions effort while taking the initiative to problem-solve as needed.
Ability to work with people from a broad range of cultural and economic backgrounds.
Possess a detail-oriented approach to work and outstanding organizational skills.
Must have excellent communication skills, including writing, listening, and public speaking.
Experience in managing database software; admissions-oriented software is preferred, i.e., School Admin/Finalsite & Blackbaud/Veracross.
Discretion in dealing with sensitive and confidential admissions information.
Proficiency in Microsoft and Google Suite of products, Canva, and Adobe Suite.
Have a demonstrated commitment to diversity, equity, and inclusion.
Fluency in Spanish, Mandarin, Armenian, Hindi and/or Tagalog
Knowledge of the Los Angeles independent school community
Physical requirements:
Prolonged periods of standing and walking throughout classrooms
Occasionally lift 15-45 pounds at a time
Prolonged periods of standing and walking throughout classrooms and between several campus locations
Regularly move up and down stairs
Work in person, on campus
Other requirements
Initial and continued employment background investigation required – fingerprints via Live Scan
Initial and continued TB Assessment required for employment in CA schools
Completes required training each year including but not limited to Pediatric CPR/First Aid/AED, CA mandated reporter training, and as required by state licensing.
Job Type: Full Time – 12-month year, Exempt
Typical Hours per week: 40 – 8:00 a.m. to 5:00 p.m.
Salary Range: $60,000 – $75,0000
School Contact:
Interested candidates should submit their resume, letter of interest and particular qualifications for the position in a single PDF file to:
Vella Cagle
HR Manager
[email protected]
School Information
The Waverly School is a nonsectarian, coeducational, college preparatory, progressive day school that spans young kindergarten through high school. Waverly provides an experience-based, cross-disciplinary education in which students are expected to work to their highest potential. Waverly is dedicated to helping students become confident, curious, resourceful learners who demonstrate intellectual engagement, critical and creative thinking, respect for individual differences, and a strong sense of personal and social responsibility. The Waverly School has three campuses and a one-acre organic farm, all within walking distance of one another, in Pasadena, CA.
EEO Statement:
The Waverly School is an equal oppor­tu­nity employer dedi­cated to a policy of non-discrim­i­na­tion based on the race, color, creed, reli­gion, sex, gender, gender iden­tity, gender expres­sion, marital status, pregnancy, trans­gen­der, trans­sex­u­al­ism, sexual orien­ta­tion, age, national origin, citi­zen­ship, primary language, mili­tary or veteran status, phys­i­cal hand­i­cap, disabil­ity, medical condi­tion, mental disabil­ity, genetic char­ac­ter­is­tic or infor­ma­tion, ances­try, or based on any other consid­er­a­tion made unlaw­ful by federal, state, or local laws.
Assistant Director of Admissions