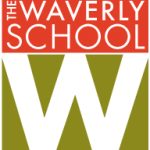 Website The Waverly School
Progressive co-educational school, preschool through 12th grade
The Waverly School seeks a part-time Elementary School Counselor (preschool – grade 6) to start immediately. The School Counselor is a vital member of the Health and Wellness Team and will report to the Head of School. This newly added role will support the overall social emotional health of the elementary school students. Focusing on student well-being, the Counselor will identify and respond to student psychological and emotional challenges through short term counseling, crisis intervention and program development.
The ideal candidate will be an experienced and effective clinician with demonstrated expertise in social-emotional wellness and the ability to support elementary age students. The successful candidate will present a positive, flexible, and helpful attitude, be a skilled communicator with a demonstrated history of impeccable judgment, discipline, and collegiality in managing complicated situations with varied constituencies and demonstrate the ability to work collaboratively and systemically with all teachers, students, families and external organizations. Excellent communication (reading, writing, speaking, and listening) skills. Demonstrated ability to collaborate and build trust and maintain the highest level of professionalism and commitment to confidentiality are essential to successfully playing this role.
This is a part-time, 10-month/year position. Ideal schedule is 11:00am-3:00pm, Monday-Friday.
Responsibilities Include:
Provide appropriate short-term crisis management and support in one-one-one and small groups, helping students to develop coping strategies, resiliency, and communication skills
Maintain appropriate boundaries and confidentiality
Maintain meticulous related notes and records
Maintain ongoing communication with the head of school and elementary school director to identify patterns of behavior that may suggest the need for counseling and/or support.
Collaborate with our Upper School Counselor
Consult with and advise families, nursing staff, school administration, and faculty, as appropriate to develop routine care plans and develop a plan of action for students in need of further support
Serve as a competent resource to students and their families in need of community-based services, including psychiatric care, mental health evaluations, and specialized treatment
Meet regularly with elementary school director
Work collaboratively with the Elementary School faculty to develop and deliver a highly effective human development program
Lead student groups focused on social skills, emotional regulation skills, self- regulation and self-awareness skills
Actively participate in the life of the school
Other duties as assigned by the Head of School
Required Qualifications:
Masters or Ph.D in social work, counseling or related field
Licensure in marriage and family therapy, clinical psychology or clinical social work (LCSW, LMFT, PPSC)
Current certification to practice in the state of California
Strong interpersonal skills with the ability to develop and maintain collegial relationships
Strong interpersonal skills with the ability to develop and maintain strong relationships with students and families
Demonstrated commitment to culturally competent practice, serving the needs of a diverse and inclusive community with diplomacy and tact
Preferred Qualifications:
3-4 years of post-masters work with adolescents and families in a clinical setting
No prior experience or relationships with members of the Waverly School community
Fluency in Spanish or Mandarin
Physical Demands and Abilities:
Work in person, on campus
Work with frequent interruptions
Maintain emotional control under stress
Regularly spend long hours sitting and using office equipment and computers.
Must be able to stand, lift, push, pull, stoop and bend for short periods of time.
Regularly work on repetitive tasks.
Frequently bend to file and maintain files.
Occasionally lift 15-45 pounds.
Other requirements:
Initial and continued employment background investigation required – fingerprints via Live Scan
Initial and continued TB Assessment required for employment in CA schools
School contact:
Interested candidates should submit a resume and letter of interest to Vella Cagle, HR Manager: [email protected].
School Information:
The Waverly School is a progressive, coeducational, college preparatory school in Pasadena, CA, serving students and their families from preschool through 12th grade. Established in 1993, Waverly fosters lifelong learning in a child-centered and intellectually challenging environment. With nearly 350 students, Waverly offers an exceptional faculty, thoughtful programs, and expressive students within three adjacent campuses. Its one-acre farm is within walking distance. Waverly is economically diverse and culturally rich; our families live in many Los Angeles area neighborhoods. The Waverly School is fully accredited by the Western Association of Schools and Colleges and the California Association of Independent Schools and is a member of The Alliance, POCIS, and A Better Chance. The school is within walking distance from the Metro L (Gold) Line Del Mar station.
EEO Statement:
The Waverly School is an equal opportunity employer dedicated to a policy of non-discrimination based on the race, color, creed, religion, sex, gender, gender identity, gender expression, marital status, pregnancy, transgender, transsexualism, sexual orientation, age, national origin, citizenship, primary language, military or veteran status, physical handicap, disability, medical condition, mental disability, genetic characteristic or information, ancestry, or based on any other consideration made unlawful by federal, state, or local laws.
Elementary School Counselor