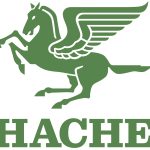 Website The Thacher School
Thacher seeks an experienced teacher of biology and/or environmental science for the 2023-2024 school year. This position represents an exciting opportunity to lead Thacher's partnership with The Turtle Conservancy, a non profit organization devoted to conservation and ecology situated just minutes from Thacher's campus. Thacher's collaboration with The Turtle Conservancy has allowed for several new courses and initiatives: field biology and advanced field biology classes focused on hands-on work with turtles and tortoises; backcountry trips devoted to closer study of the ecology of the Sespe Wilderness; extracurricular opportunities for students to volunteer and intern with The Turtle Conservancy; global travel opportunities and chances for students to participate in academic conferences. It is a dynamic partnership, poised for the next faculty leader to help nurture its continued evolution.
In addition to excellence in academics, we seek to interview candidates who are eager to engage actively in all aspects of boarding school life. This entails a commitment to residential life and advising, to athletic coaching or other participation in the School's afternoon program, and to helping co-lead camping trips. We also seek teachers who are dynamic leaders, lifelong learners, and compassionate mentors to adolescents.
SUMMARY OF PRIMARY RESPONSIBILITIES:
Teach four sections in Thacher's science department, including field biology.
Collaborate with staff at The Turtle Conservancy and Thacher faculty and leadership to nurture and support Thacher's partnership with The Turtle Conservancy.
Advise a grade-level group of between 4-6 students.
Participate in the residential program through attendance at community dinner, evening duty one weeknight/week and approximately 6 weekends/year.
Participate in the afternoon program by coaching, running an activity or its equivalent for two of the three seasons/year.
Partner with colleagues to co-lead two outdoor backcountry trips a year (5 nights in the fall and 5 nights in the spring).
Serve on at least one school-wide committee; participate in departmental and full-faculty meetings, provide timely written feedback to students, advisees and their families and actively support school activities and events.
PROFESSIONAL QUALITIES OF THACHER FACULTY & STAFF
Contributes to the delivery of the mission, vision, and values of the school community.
Builds, fosters and participates in an inclusive school community.
Models lifelong learning, flexibility and a growth mindset.
Maintains a commitment to professional development.
Maintains high standards of professionalism with students and colleagues.
Manages time effectively and meets deadlines and commitments.
Values collaboration with colleagues and participating actively in a community of students and adults.
Embraces and actively participates in signature Thacher programs including our backcountry program.
Exhibits flexibility and adaptability to change as needed.
EDUCATION AND EXPERIENCE
A Bachelor's degree (B.A.) or equivalent required. Candidates should have at least two years of successful experience teaching biology, environmental science, ecology or related fields, preferably at the secondary school level. Experience or comfort teaching introductory chemistry is also preferred, but not required.
OTHER REQUIREMENTS
A current (or ability to obtain) California driver license with a satisfactory motor vehicle record and ability to transport students in school-owned vehicles. A criminal background check must be successfully completed before employment can begin.
PHYSICAL REQUIREMENTS
The physical requirements described here are representative of those that must be met by an employee to successfully perform the essential functions of this position. As prescribed by law, reasonable accommodations may be made to enable individuals with disabilities to perform the essential functions.
To apply, please send a cover letter and resume via email to the attention of Tim Sullivan, Dean of Faculty at: [email protected] Include "Science Faculty" in the subject line.
THE THACHER SCHOOL
The Thacher School is one of the most selective and highly regarded boarding schools in the nation. Founded in 1889 by Sherman Day Thacher, the School serves academically talented students from over 20 states and close to 10 countries in a rigorous college preparatory experience. More than 54% of students identify as people of color. The faculty and students live and work closely together on a 427-acre campus nestled in the foothills of the Los Padres National Forest in Ojai, California (85 miles north of Los Angeles). Honor, fairness, kindness, and truth are the cornerstones of School life. Together, the School community commits to the belief that demands in the academic classroom, when combined with those of mountains and horses, of sports and the arts, produce independent minds, strong bodies, and powerful character. The School enrolls 250 students, has an operating budget of $25 million, and an endowment of $180 million.
The Thacher School is dedicated to providing equal opportunities to all individuals regardless of race, color, religion, ethnic or national origin, gender, age, disability, sexual orientation, gender identity, gender expression, veteran's status, or any other factor that is a prohibited consideration under applicable law.