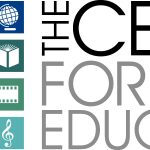 Website THE CENTER FOR EARLY EDUCATION
SUMMARY: As a full-time floating teacher for absent faculty members, the in-house floating teacher plans and implements appropriate curriculum and activities designed to promote academic, social, and emotional growth for children with varying needs, successfully communicate with children, parents, and colleagues, and demonstrates a professional demeanor as well as an ongoing interest in personal growth and professional development. Floating teachers must exhibit flexibility and the ability to integrate into the teaching modality and curriculum structures of the existing classrooms.
ESSENTIAL TEACHING DUTIES AND RESPONSIBILITIES include the following. Other duties may be assigned.
Communicates with classroom teachers to ensure continuity of planning and programming of the curriculum and projects in which the class may be engaged.
Works with team teacher(s) and adapts to the pedagogical style of the classroom.
Along with teammates, plans and implements an appropriately challenging curriculum for individuals, small groups, and an entire classroom of children.
Promote learning in the areas of academic, social-emotional, and physical development and generate enthusiasm for children to actively participate in the learning process.
Assess and provide for individual differences among students.
Communicate openly with teammate(s) regarding shared classroom responsibilities, delivery of curriculum, and individual student and parent needs.
Model strong team teaching and collaboration with colleagues.
Verbally communicate with children in a positive manner. Communicate clearly and honestly in verbal, electronic, and written form with administrators and colleagues about curriculum, children, and child development issues.
Demonstrate professionalism through reliability, punctuality, cooperation, organization, participation in meetings and staff development opportunities, as well as personal appearance and self-care, and maintain personal integrity and a respectful attitude in professional relationships.
Keep current in contemporary pedagogical thinking, strategies, and techniques through the reading of professional journals and attendance at professional conferences, workshops, and courses.
Provide for the physical safety of children through anticipation and removal of hazards, visual observation of children, and appropriately responding to injuries as well as unexpected circumstances.
Follow the guidelines of CEE's Emergency Response Plan and take responsibility for students' safety in an emergency situation or drill.
LOGISTICS: In order to track teaching assignments and facilitate efficient use of Floating Teacher's time, the following are the procedures for scheduling:
The Director of Teaching and Learning will directly communicate assignments, not classroom teachers.
All assignments will be organized in a shared Google Calendar titled "CEE Substitute Schedule".
If the floating teacher does not have an assignment for a particular day, the teacher is to follow their pre-assigned schedule located in the CEE schedule database.
The floating teacher will be evaluated by the Director of Teaching and Learning.
The In-house Floating Teacher position is a contractual position for the entire school year.
EDUCATION AND EXPERIENCE: Valid elementary-level California teaching credential is preferred, but not required.
INDIVIDUAL PREREQUISITES: To perform this job successfully, an individual must be able to perform each essential duty to the satisfaction of the administration. The requirements listed below are representative of the knowledge, skill, and/or abilities required. Reasonable accommodations may be made to enable individuals with disabilities to perform essential functions.
BEHAVIORAL SKILLS: Demonstrate personal integrity, friendliness, patience, fairness, openness, non-defensiveness, sensitivity, flexibility, and enthusiasm.
LANGUAGE SKILLS: Ability to read, analyze, and interpret written documents, professional literature, and material pertinent to elementary education, curriculum, and child development. Ability to write reports, academic and developmental evaluations, curricular plans, and letters to parents, and others. Ability to verbally articulate information and respond to children, parents, colleagues, and administrators in the areas of curriculum, instruction, and child development. Ability to speak and write from a child-specific perspective.
MATHEMATICAL SKILLS: Ability to add, subtract, multiply and divide using whole numbers, fractions and decimals; create and interpret graphs; compute ratios and percents.
TECHNICAL/TECHNOLOGY SKILLS: Ability to use simple tools and machines, such as copiers, laminators, and telephones. Ability to use computer technology, write reports, compose letters, send an email, maintain web pages, access the internet and student information systems and software.
REASONING ABILITY: Ability to solve practical problems and apply common sense in dealing with everyday and emergency situations. Ability to interpret a variety of instructions furnished in written, oral, diagram, and schedule form.
PHYSICAL DEMANDS: The physical demands described here are representative of those that must be met by a teacher to successfully perform the essential functions of this job. Reasonable accommodations may be made to enable individuals with disabilities to perform essential functions. While performing the duties of this job, the employee is regularly required to talk and hear. The employee is required to stand, walk, sit, climb, use hands to finger, handle, or feel objects, tools, or controls, reach with hands and arms, stoop, kneel, crouch, or crawl. The employee must occasionally lift and/or move children of all sizes in the classroom. Specific vision abilities required include close vision, distance vision, peripheral vision, and the ability to adjust focus.
WORK ENVIRONMENT: The work environment described here is representative of what a teacher encounters while performing the essential functions of the job. Reasonable accommodations may be made to enable individuals with disabilities to perform essential functions. The noise level in the work environment varies from quiet to moderate to noisy.
In-House Floating Teacher