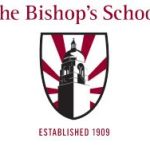 About The Bishop's School
Founded in 1909 and affiliated with the Episcopal Church, The Bishop's School is an independent, coeducational college-preparatory day school for 800 students in grades six through twelve located on a historic campus in the heart of La Jolla, just 10 miles north of downtown San Diego. With a student-teacher ratio of approximately 9 to 1, Bishop's is known for academic, artistic, and athletic excellence while celebrating character development, diversity, inclusion, and belonging. Last year's applicant pool drew from 72 zip codes and 168 middle and high schools throughout San Diego County and beyond. Fifty-one percent of the student population self-identify as students of color. Additionally, over $4 million in need-based grants is awarded annually.
Base Compensation Based on Experience: $75,000 – $90,000
Summary Description
Bishop's Human Resources Generalist's overall responsibility is to support and assist Bishop's Director of Human Resources with managing the human resources department's daily operations and activities. The primary responsibilities are to serve as a point of responsibility and contact for internal and external key stakeholders for benefits, leave of absences, and assist with recruitment and employee relations.  The human resources generalist is responsible for administering policies and procedures of human resources activities and programs including recruitment, hiring and retention of employees, personnel records, and assisting with training and compliance. The generalist will continuously assess, anticipate, and assess all field related needs of the School and will provide integrated solutions and best practices.
Essential Functions and Specific Duties
Benefits & Leaves
Manage employee benefits programs for the School, including COBRA, FMLA, CFRA, disabilities, extended leave of absences, etc
Meet with employees to provide information on all benefits
Responsible for Affordable Care Act compliance
Monitor administrative costs of benefits programs and recommend cost containment strategies, including alternative methods for administration, funding, etc.
Maintain proactive relationships with vendors, benefits brokers and other partners
Administer all benefit plans for enrollment, billing, reconciliation, etc.
Execute and deliver open enrollment in compliance with federal, state, and local laws.
Actively participate in benefits renewal negotiations
Conduct employee benefit seminars, health fairs and workshops for employees
Handle benefit inquiries and complaints to ensure quick, equitable, courteous resolutions
Maintain active contact with internal key partners and other parties as needed to facilitate proper and complete utilization of benefits for all employees
Supervise maintenance and accuracy of human resources records, benefits enrollment, as well as application and claims records for all benefits plans
Review and analyze changes to state and federal laws pertaining to benefits, and report necessary or suggested changes to management
Audit and reconcile invoices in collaboration with the business office
Maintain an effective level of organizational literacy about benefit needs
Human Resources Administration & Compliance
Serve as a resource to all employees in any employment questions
Assist with compensation approvals, preparing and reviewing offer letters and processing transfers, promotions, and terminations
Assist in talent acquisition and recruitment processes
Provide support to employees in various HR-related topics & develop initiatives
Manage various compliance reporting as assigned
Create, update and maintain HR forms and ensure efficient availability of these
Support tasks around performance management
Research and implement information to assist with problem solving in all areas of human resources and payroll
Assist in development, implementation, and administration of all HR policies, procedures and practices ensuring that the school complies with employment, safety, labor relations, EEO and other state and federal required practices
Assist with updating position descriptions.
Work closely with other HR team members  on all questions related to benefits, payroll, onboarding and other associated tasks
Manage the HRIS system alongside with other team members, HR coordinator and payroll manager
Perform, with a team approach, other duties as assigned.
Qualifications
Bachelor's degree required.  Field of study in Human Resources preferred.
Minimum of 7 years of experience including 4 years in a high-level administrative position.
SHRM or HRCI certified preferred.
Advanced proficiency with Google Workspace and aptitude for learning new technology
Advanced knowledge of ADP preferred
Excellent written, verbal and interpersonal skills.
A firm commitment to provide exemplary services in a demanding and challenging environment.
Proven track record of project management and handling multiple projects with competing priorities.
Patience, empathy, trustworthiness and decisiveness are necessary for this position
Respect for confidentiality and appreciation of diversity in all its forms is required
Demonstrate resourcefulness and self-reliance in working with little direct supervision
Proven track record of project management, handling multiple projects with competing priorities in a timely manner.
Attention to detail and a degree of accuracy is crucial
Commitment to maintaining strict confidentiality. Must understand confidentiality of relevant information in accordance with school policies, as well as other applicable local, state, and federal regulations
Core Competencies:
Uphold the School's Core Values.
Demonstrate professionalism, tact and an unwavering positive attitude.
Stay up to date on industry standards, trends, developments and legal updates.
Make timely and ethical decisions both systematically and under pressure.
Maintain a clean, safe, and organized work area.
Perform, with a team approach, other duties as assigned.
Role Specific Competencies:
Active listening & positive attitude
Critical thinking and sound decision making
Initiative
Adaptability & flexibility
Teamwork
Valuing diversity & inclusion
Planning & organizing
Continual learning
Emotional intelligence
Application Deadline
Please apply no later than September 30, 2023. Applications will be reviewed on an ongoing basis until the position is filled. Anticipated start date is November 1, 2023.
Please do not email or call the school directly.
EEO
The Bishop's School is an equal opportunity employer. We are a diverse community of professionals that broadly reflects the people of the San Diego area and the United States at large. We aim to align our hiring process with our mission and institutional goals. All qualified applicants will receive consideration for employment and will not be discriminated against on the basis of race, color, religion or religious practices, sex, gender identity or expression, sexual orientation, citizenship status, national origin, age, ability status, military status, unemployment status or any other category protected by applicable local, state, or federal laws. The Bishop's School takes affirmative action in support of its policy to employ and advance all qualified candidates.