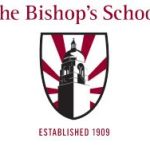 The Bishop's School
About The Bishop's School
Founded in 1909 and affiliated with the Episcopal Church, The Bishop's School is an independent, coeducational college-preparatory day school for 800 students in grades six through twelve located on a historic campus in the heart of La Jolla, just 10 miles north of downtown San Diego. With a student-teacher ratio of approximately 9 to 1, Bishop's is known for academic, artistic, and athletic excellence while celebrating character development, diversity, inclusion, and belonging. Last year's applicant pool drew from 72 zip codes and 168 middle and high schools throughout San Diego County and beyond. Fifty-one percent of the student population self-identify as students of color. Additionally, over $4 million in need-based grants is awarded annually.
Anticipated Base Compensation Depending on Experience: $75,070 – $140,976 per annum
What is Essential about Being a Teacher at Our School?
The Bishop's School seeks engaging, collaborative, dynamic, and learner-centered teachers. We seek candidates who hold high expectations for students and design learning experiences that prioritize adolescent well-being and belonging. Candidates should be enthusiastic about working on teams, and eager to pursue growth in their teaching practice.
Our goals are to foster curiosity, encourage active student engagement, encourage collaboration in the classroom, and direct students to take ownership of their learning. In addition to teaching, faculty serve as an advisor to students or take on other equivalent duties.
Position Summary Description
The Bishop's School seeks a full-time chemistry teacher beginning August 2023. The ideal candidate will have a background in teaching chemistry at the high school level. The science department seeks candidates who are enthusiastic about working with teaching teams and other departmental colleagues to develop, iterate upon and align lab-focused, inquiry-based, student-centered curricula throughout the science department.
Bishop's faculty communicate regularly with students, parents and administrators on student progress and are regularly expected to supervise students in out-of-classroom activities during the school day.
An Ideal Candidate Will Have
A bachelor's degree (B.A.) in chemistry or a related field is required;
A minimum of 3 years of teaching experience is expected;
Interest in supporting current co-curricular programs is also highly desirable;
An unequivocal passion for working with adolescents and supporting them in all facets of their lives;
Demonstrated commitment and competency in diversity, equity, inclusion and justice;
Ability to integrate technology into instruction
Eagerness to collaborate with other department members in creating meaningful, relevant, learner-centered classroom experiences;
Ability to communicate effectively with students, parents, faculty, staff, administrators, and the community;
Strong work ethic, time management, verbal, written language, and interpersonal skills;
Irrespective of own religious orientation, ability to support the School's mission and values as a school founded in the Episcopal tradition.
Commitment to well-being as the foundation for growth.
General:
Uphold the School's core values.
Demonstrate professionalism, tact and an unwavering positive attitude.
Stay up to date on industry standards, trends, developments and legal updates.
Make timely and ethical decisions both systematically and under pressure.
Maintain a clean, safe, and organized work area.
Perform, with a team approach, other duties as assigned.
Application Deadline
Please apply no later than Sunday, March 19. Applications will be reviewed on an ongoing basis until the position is filled.
EEO
The Bishop's School is an equal opportunity employer. We are a diverse community of professionals that broadly reflects the people of the San Diego area and the United States at large. We aim to align our hiring process with our mission and institutional goals. All qualified applicants will receive consideration for employment and will not be discriminated against on the basis of race, color, religion or religious practices, sex, gender identity or expression, sexual orientation, citizenship status, national origin, age, ability status, military status, unemployment status or any other category protected by applicable local, state, or federal laws. The Bishop's School takes affirmative action in support of its policy to employ and advance all qualified candidates.