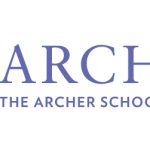 Website https://twitter.com/ArcherSchool The Archer School for Girls
Ambitious, Joyful.
The Archer School for Girls is seeking qualified, experienced candidates for the position of School Counselor, beginning in Summer 2023. The Counselor provides direct and indirect services to Upper School and Middle School students to help them develop strategies for handling social-emotional challenges that may interfere with their education. Working alongside families and staff, the counselor facilitates communication among all involved constituents, including a student's outside support team should there be one involved.
Essential Duties and Responsibilities
Student Support
provide students with tools for social-emotional regulation and social/self-awareness.
Using a tiered system of response, the counselor discerns what level of support may be necessary and whom, if anyone, should be additionally involved.
Partner with the Deans of Culture, Community and Belonging (DCCB) at each grade level and Division Directors in order to maintain effective communication with families whose students may demonstrate patterns of social-emotional concern.
Gather data and observations from faculty in order to screen for students who may need counseling intervention
Team with Division Directors, the Learning Specialist, and grade-level Dean in order to plan and implement behavioral or mental health interventions, or policies for student welfare.
Maintain accurate and confidential files and records of conversation
Curate and offer an inclusive array of referrals for outside mental health and support resources
Coordinate with Division Directors to facilitate medical leaves of absence
Maintain appropriate professional boundaries and support community-wide adherence to guidelines and policies
Program Support
Collaborate with the fitness and wellness department in order to align goals and curriculum for self-regulation and emotional resilience.
Collaborate with the Learning Specialist to train and oversee the PAWS Program (Peer Academic Wellness Support) to offer executive functioning and positive social-emotional strategies
Offer ongoing parent education positive mental health and well-being for teens and their families
Be current in adolescent research; participate in ongoing professional development to enhance knowledge and skill.
School-wide support
Crisis Intervention planning and follow-through in the event of a school wide emergency that affects the emotional well-being of the community: death of community member, natural disaster, or other traumatic event and/or emergency.
Work with the crisis-support team and Head of School on how to deal with adolescent response to such events.
Be an active member of our school community by attending community events and ongoing internal professional development
Required Knowledge, Skills and Abilities
Knowledge of current Girls Adolescent Development theories that support the Archer mission and philosophy.  Brain based, self-directed learning etc. Expertise in adolescent development for girls in 6th-12th grade
Knowledge of clinical issues, learning disabilities, and developmental issues that commonly affect Adolescents
Ability to offer and support cognitive behavioral skills and strategies
Strong interpersonal skills, and an ability to collaborate well with others
Individual and group counseling skills
Trainings in Social Emotional (SEL) Learning
Understanding of trauma in school communities
Enjoyment in working with children and adolescents
Ability to work well under pressure, and balance immediate as well as ongoing issues and concerns
Ability and desire to iterate and develop systems and programs to meet our students' needs
Sense of humor, optimism, and self-awareness
Education and/or Experience
Masters or PhD. in Psychology or Counseling. California Licensed LMFT, LCSW, LPCC or PhD. or PsyD.. At least 5 years experience working with adolescents in a school and counseling setting.
Beyond competitive pay and benefits, employees enjoy working in a highly collegial, student-focused, and joyful learning community. We seek employees who will contribute to an equitable and just learning environment. Integral to our mission, Archer has remained passionately committed to cultivating a diverse and inclusive community where all students can thrive personally and academically.
Annual Salary Range: $90,000 – $125,000
To apply, please click on the link below:
http://www.archer.org/careers
No phone calls, please.  More information on Archer can be found at www.archer.org.  The Archer School for Girls is an Equal Opportunity Employer.