Full Time
This position has been filled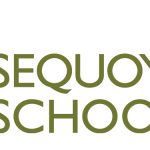 Website Sequoyah School Sequoyah School
Sequoyah School
POSITION Assistant Director of Field Studies, Summer Programs
Full Time, 10-month position
REPORT TO Director of Field Studies
START DATE Flexible
JOB SUMMARY
The Assistant Director of Field Studies, Summer Programs is responsible for supporting the design and implementation of K-12 field studies year-round programming informed by the school's mission and educational philosophy. The field studies curriculum heavily integrates with the classroom curriculum and enhances the Sequoyah experience as students are intentionally led towards increasing levels of responsibility, self-reliance, relationship skills, and an understanding of our world.
Sequoyah's Field Studies program begins in Kindergarten and continues through 12th grade, ranging from three to fifteen-day trips. We seek candidates who are committed to using the outdoors as a medium for teaching critical thinking and life skills.
The successful candidate will be responsible for building and directing a new summer auxiliary program which extends the learning experience to a wider range of participants, including alumni, current families, and current students, as well as interested people from outside our immediate community (e.g., prospective students).
This position involves a significant amount of time leading students in the field as well as the administration of other trips and development of the program on campus.
ESSENTIAL DUTIES & RESPONSIBILITIES
● Co-design, market, staff, and direct an annual summer season of roughly 12 new field studies trips, with focus areas and target demographics that include:
○ Current student and open enrollment trips geared towards recruitment, retention, and personal growth
○ Faculty-partnered interdisciplinary trips
○ Community-building weekend trips for current families
○ Alumni trips
● Support the Director of Field Studies and Assistant Director of Field Studies, School Year Programs in facilitating the school year program, encompassing roughly 22 overnight trips annually, including acting as trip leader on 4-6 of these trips
● Maintain a trip-ready inventory of gear, including tents, stoves, backpacks, kitchen equipment, etc.
● Facilitate and support the many logistics involved in running overnight trips, including food orders and packout, vehicle safety, itinerary development, land agency outreach, instructor hiring, and clean-up
● Assure proper documentation of a trip, including proactive communication with parents before and after
● Oversee the work of vendors, outfitters, and field studies instructors
● Provide appropriate physical and emotional support and care for all trip participants
● Consistent with the school's mission and ethos, steward a culture of community and belonging for all participants, inclusive of sexual orientation, gender identity, ability, socioeconomic status, race, and ethnicity
● Collaborate effectively with members of the administration team in support of the goals of the field studies program
● Attend relevant school and departmental meetings, as needed
● Represent the school in its mission and values of diversity, equity, and inclusion
● Perform other duties as assigned by the Director of Field Studies
REQUIRED QUALIFICATIONS & SKILLS
● 3-5+ years of experience organizing and leading outdoor education trips with youth, or equivalent transferable experience
● Technical proficiency in backpacking and camping
● Current Wilderness First Responder (WFR) certification, or willingness to complete and maintain this certification
● Enthusiasm for spending around 50 to 60 days in the field annually with youth and parents
● Strong risk management experience in a field and wilderness context
● Ability and desire to live in the Pasadena or Los Angeles area – this is an in person position
● Outstanding interpersonal, organizational, and facilitation skills
● Detail-oriented, resourceful, and able to prepare multiple trips at the same time
● Proficient in Google Sheets, Docs, Forms
● Ability to give and receive constructive feedback
● Ability to work in an intimate office and field environment
● Flexibility to adjust workday schedule to include some weekends and holidays
● Valid driver's license and clean driving record
● Ability to communicate with students and staff across all intersections of identity in ways that are respectful and mindful
DESIRED QUALIFICATIONS & SKILLS
● Prior experience designing curriculum for outdoor education programs
● Additional technical proficiencies in rock climbing, flat water kayaking and canoeing, etc.
● Additional valid certifications such as: AMGA SPI, LNT Master Educator, WEMT, ACA or BCU Paddling
● Bachelor's degree
● Conversational Spanish
● Experience with permit applications, obtaining academic waivers, and reservations on Recreation.gov
● Experience running international programming
SCHEDULE
This role involves field time and trip development January through May, trip administration primarily in the summer months, and some additional field time in October. The "off" months of this position can be arranged with the Director of Field Studies to be either September or November, and December.
COMPENSATION
Sequoyah offers competitive salary and benefits, including 403b, health care, dental, PTO and sick days. Salary for this position is $65,000 – $70,000 depending on experience.
TO APPLY
We encourage you to apply even if you don't meet every minimum qualification described or are unsure if your experience could be considered related experience. Sequoyah School has a rich history of diversity and seeks candidates to enhance that tradition. Interested candidates please complete a job application and then send a copy of your resume to Brian ([email protected])
For more information about Sequoyah School, please see our website at www.sequoyahschool.org.
Sequoyah School is an equal opportunity employer and does not discriminate in any phase of employment. We consider applicants without regard to race, color, religion, gender, national origin, sexual orientation, age, disability, marital status, or any other legally protected status.
Assistant Director of Field Studies, Summer Programs Full Time, 10-month position