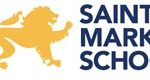 Website Saint Mark's School
Responsibilities include but are not limited to:
Acting in a manner corresponding to the requirements of the Employee Handbook of Saint Mark's School or the requests of the head of school, assistant head of school, or preschool director.
Demonstrates a commitment to diversity and equity, fostering a culturally responsive and inclusive classroom and actively contributing to a healthy, equitable environment for all members of the community.
Assisting with the planning and implementing a developmentally age-appropriate program for the class to which the associate teacher is assigned.
Independently supervising an area of activities as set forth by the lead teacher.
Assisting the lead teacher in other appropriate ways.
Relating professionally to each child, his/her parents and other staff.
Showing respect for each individual child. Handling student work and possessions with care.
Assisting in maintaining a neat, clean, comfortable, and child-oriented classroom atmosphere, which is appealing in terms of appearance, learning environment and decor.
Supervising children in the classroom and on the playground in a manner that is conducive to the Title 22 health and safety standards. Reporting potential hazards or safety issues to the lead teacher or preschool director.
Providing necessary set-up and clean-up of classroom areas and materials used in each day's activity or project.
Helping with setting-up and putting away playground equipment.
Keeping the lead teacher aware of children with learning or developmental needs or problems that might require intervention or referral.
Assuming an equal share of the housekeeping/set-up responsibilities of the staff.
Preparing and cleaning up the snack daily which may include the preparation of food, properly storing leftover food, cleaning up of the preparation area and utensils.
Learning and operating office equipment and technology as necessary.
Arriving promptly at assigned time and completing daily tasks.
Completing a CPR, Pediatric First Aid and Preventive Health Course and subsequent renewals when needed. Administering basic first aid when necessary.
Attending necessary staff meetings and in-service/licensing training programs as requested.
Participating in recommended conferences, courses, retreats, and pursuing ongoing professional growth.
Arranging for own substitute from approved list, when needed and leaving clear instructions.
Supervising and assisting during snack and lunch times.
Supervising children during nap and assisting with the setting-up, putting away, and cleaning of nap cots. Keeping a quiet restful atmosphere in the room.
Exhibits willingness to take on other duties as assigned.
Minimum Qualifications:
Applicants must meet the Title 22 requirement of a fully (12 core ECE units) or partially qualified teacher (6 core ECE units, taking continuing ECE courses to become a fully qualified teacher)
Knowledge of early childhood development, developmentally appropriate practice, and classroom management and assessment
Nurturing, positive, joyful, and flexible disposition; ability to multi-task in a fast-paced, high stress environment; ability to work collaboratively with staff, administration, and families; ability to work with administration and faculty in planning, coordinating, and maintaining a supportive, meaningful, and responsive learning and play-based environment
Ability to communicate effectively and work cooperatively with a variety of individuals and groups; exercise sound judgment
Preferred Skills and Qualities:
Experience working in early childhood education
Knowledge of Title 22 Licensing Regulations
Understanding of the developmental needs of preschool-aged students
Possession of valid Pediatric CPR and First Aid Certificate
Associate degree or higher in early childhood education or child development preferred with a desire for continuing education
Willingness to try new things and open to constructive feedback
Willingness to participate in ongoing professional training in diversity, equity, and inclusion
Physical Abilities:
Job includes some lifting, carrying, pushing and/or pulling; some climbing and balancing; some stooping, kneeling, crouching, sitting low on the ground and/or crawling; hearing, speaking, observing and significant fine finger dexterity. Specific abilities required by this job include close vision, distance vision, color vision, peripheral vision, depth perception, and the ability to adjust and focus. Generally, the job requires 15% sitting, 40% walking and
45% standing and the ability to lift or move 50 pounds. The job is performed under minimal temperature variations, a generally hazard free environment and in a clean atmosphere.
Submissions: Qualified candidates should submit a cover letter and current resume to Preschool Director Bailey Tripp.
Non-Discrimination Policy: Saint Mark's School is an equal opportunity employer, dedicated to a policy of non-discrimination in employment on any basis including race, color, age, sex, religion, national origin, the presence of mental, physical, or sensory disability, sexual orientation, or any other basis prohibited by federal or state law.
Part-Time Preschool Associate Teacher