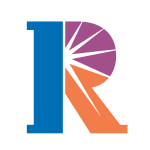 Website Rolling Hills Preparatory School
Rolling Hills Preparatory School
Position Title: Campus Services Coordinator
FLSA Classification: Full Time, Exempt, 12-month schedule of duties
Reports To: Director of Finance and Operations
About our Schools:
Rolling Hills Preparatory School (RHP), Renaissance (Ren), and REACH Schools, a blend of three great schools in one vibrant school community, is a model unique in the independent school world. The schools are able to help students meet their potential as learners, innovators and global citizens. Students are drawn from a diverse economic, ethnic, religious, and social background.
The RHP, Ren and REACH schools' community are a place where all learners are celebrated and supported. Ren and REACH are both designed to support students with learning differences. RHP is known for being "an academic powerhouse with a soul," believing firmly that, given talented, committed teachers, passionate about their disciplines and supportive of the whole child, a school can prepare young people for success and happiness in college and beyond without burning them out in the process.
Located in San Pedro, nestled between horse farms and the harbor, this 31-acre campus is home to students and faculty that are passionate about inclusion, come from diverse backgrounds and identity markers, and believe education should be student centered.
Position Description: The Operations Coordinator supports functions necessary to run a high-performing school. The position serves as a key member of the campus' operations team, ensuring that the campus' operations (facilities, transportation, food service) meet high standards of operational excellence consistently.
Responsibilities and Duties
Business Office
Manages Purchase Orders
Interfaces with Staff Accountant regarding Payables, etc.
Facilities
Conduct regular walk-throughs and monthly safety inspections
Managing school's work order system, including assigning tasks to team and updating work order completion status
Coordinate vendor work and campus access
Respond to internal inquiries
Keep the school compliant with industry standards
Ensure Blue Butterfly Preserve compliance
Food Service
Liaise with food service vendor regarding orders, menu, and pricing
Distribute lunches to students
Respond to both internal and external inquiries
Transportation
Liaise with transportation vendor regarding scheduling for athletics & field trips
Establish daily bus routes per needs generated from annual transportation survey
Respond to both internal and external inquiries
Ensure Bus Drivers maintain CDL driver regulations
Keep vehicles in good repair and fully fueled
Preferred Qualifications/Experience
Celebrate and promote diversity, equity, and inclusion within the community in alignment with the school's Diversity and Inclusion Statement
Proven experience in a operations experience in a private school setting is preferred
Superior organizational skills, project management experience and logistical skills
Well-developed interpersonal, written, and verbal communication skills, including the ability to communicate effectively with all constituents in a school environment, including students, co-workers, parents, alumni, volunteers, trustees, and vendors' representatives
Adaptability, honesty, self-reliance, teamwork, dependability, flexibility, willingness to listen and learn, work ethic, determination, persistence, problem-solving skills, loyalty, and congeniality are essential
Proactive problem solving, both detail-oriented and flexible, demonstrating mature judgment and the ability to maintain confidentiality and composure under pressure
Proficiency in managing multiple priorities strategically and under tight deadlines, while maintaining a high degree of accuracy
Advanced understanding and ability to use computers and technology including Microsoft Windows and Office products, including a proficiency in the ability to mail-merge in Word and perform basic functions and formulas in Excel; prior experience with BlackBaud is preferred
Proficiency in the use of basic office equipment such as printers, copiers, and VOIP phones
Bachelor's degree is preferred
Must successfully complete background screening and verification
Knowledge of independent schools is preferred
Other Considerations:
Applications are being screened as they come in with interviews happening on a rolling basis.
Physical Requirements and Work Environment
Regularly works in standard office conditions and climate
Regularly uses close and distance vision, including working at a computer screen for extended periods of time
Frequently required to move around the office; works at a desk for extended periods of time; moves around campus
Ability to occasionally move items weighing up to 30 lbs. across the office or campus
Works in a highly stressful environment, effectively dealing with a wide variety of challenges, deadlines, and a varied array of contacts with stamina to maintain attention to detail despite interruptions
Ability to regularly work flexible hours to support ad hoc assignments with emergent and urgent items and to meet deadlines; position will require some non-traditional work hours, including occasional nights and weekends
EQUAL OPPORTUNITY EMPLOYER: No person shall, on the basis of race, color, national origin, age, sex, sexual orientation, gender identity, disability/handicap, or religion, be excluded from participation in, be denied the benefits of, or be subjected to discrimination, harassment, or retaliation in the school's employment opportunities.
To Apply: Please send a cover letter, your resume, a one page Operations philosophy, and three current professional references to: Yolanda Holguin, Human Resources Manager, [email protected]
Campus Services Coordinator