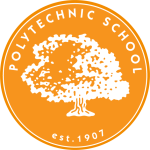 Website Polytechnic School
Polytechnic School seeks a full-time Upper School Counselor and Human Development teacher who works closely with the US faculty, staff, and leadership team and reports to the Upper School director. They will have responsibility for ensuring that our students are receiving appropriate, comprehensive, and integrated mental health support and education so that they are able to thrive and mature into healthy, happy, and responsible adults. Additionally, they will work with students to provide an engaging, age-appropriate, research-based education around identity, advocacy, sexual health, mental health, and general well-being as a teacher in our human development curriculum. They will play a critically important role in fostering a diverse, equitable, and inclusive learning community at our school through their active embrace of culturally relevant practices to promote students' academic, social, and emotional development and sense of belonging.
CORE RESPONSIBILITIES
– Work collaboratively with the Upper School director, other counselor(s), the Dean of Students, grade-level deans, the learning resources specialist, advisors, faculty, parents, other administrators, and community mental health professionals to provide mental health education, expertise, and support to Polytechnic School;
– Meet one-on-one or in groups with students on a short-term basis to provide appropriate therapeutic support. Help students develop coping strategies, resiliency, and communication skills through that work;
– Proactively and responsively serve as a resource for students, parents, colleagues, and outside partners on emerging issues of emotional well-being in the community;
– Address topics including, but not limited to, experiences with bias, family issues, abuse or neglect, attendance, behavioral issues, failure, social or peer problems, sex education, substance abuse, coping strategies, goal setting, communication skills, and organizational skills. Bring this expertise to the classroom setting when appropriate;
– Where appropriate, refer students and parents to outside resources as necessary, including counseling and crisis intervention, in consultation with appropriate administrators and colleagues;
– Support Peer Mentors and Advising Program;
– Conduct and provide in-service training for faculty and staff, particularly around culturally relevant student support;
– Conduct and provide opportunities for parent education programs;
– Manage and oversee mental health medical leaves;
– Coordinate mandated reporting to the Department of Children and Family Services;
– Regularly review counseling program;
– Teach Human Development classes in grades 9-12;
– Work collaboratively with the Human Development coordinator on the curriculum of the Human Development courses;
– Address and remain informed on topics including, but not limited to, stress, identity development, cultural identity, cultural competency, race, class, advocacy, sexuality, gender identity, sexual orientation, nutrition, mindfulness, communication skills, organizational skills, sexual health, risk-taking behaviors, consent, and bystander responsibilities;
– Model supportive, inclusive, and respectful interactions with students, colleagues, and parents in the classroom, on campus, and in the community;
– Other duties as assigned by the director of the Upper School.
QUALIFICATIONS AND SKILLS
– Ed.D, Ph.D, or Psy.D in clinical or school psychology preferred, or Masters Degree in Counseling, LMFT, LCSW, or LPCC with minimum 2 years of working in schools, along with coursework in supporting diverse populations from a historical, sociopolitical, and/or cross-cultural perspective strongly preferred;
– At least five years of teaching experience preferred with significant evidence of upholding high standards and offering significant student support;
– Ability to teach different subjects and levels within a department and a willingness to shift subjects/levels from year to year depending on the needs of the department and the school;
– Ability to build trusting relationships with diverse populations, especially Families and Communities of Color in service of school's mission;
– Demonstrated passion for, and experience with, counseling and teaching a diverse student body with a broad spectrum of socioeconomic means and lived experiences;
– Ability to manage competing demands and adapt to frequent or unexpected changes;
– Ability to facilitate interpersonal dynamics and functioning work relationships among a capable and diverse faculty and staff;
– Experience addressing student behavior;
– Demonstration of a professional presence, strong interpersonal skills, and excellent written and verbal communication skills (including public speaking);
– Ability to respond quickly and wisely to an emergency or crisis involving a student;
– Expertise, experience, and compliance with the legal, professional, and ethical obligations of counseling, social work, and psychology practice;
– Ability to provide proactive leadership that engages all stakeholders – students, parents, consulting counselors, social workers, and psychologists, as well as colleagues – in the delivery of programs and services through a culturally relevant approach;
– Ability to use good judgment and maintain confidentiality.
PHYSICAL REQUIREMENTS AND WORK ENVIRONMENT
– Works in an environment dealing with a wide variety of challenges, deadlines, and a diverse array of contacts;
– May work at a desk and computer for extended periods of time;
– Be able to occasionally lift up to 30 pounds;
– Work primarily in a traditional, climate-controlled classroom environment;
– Work intermittently in outside weather conditions, including extreme heat and cold.
SALARY AND BENEFITS
Polytechnic School is committed to attracting and retaining talented, dedicated employees through a competitive compensation plan that is commensurate with experience. A full benefits package includes medical, dental and vision coverage, and a retirement plan.
ABOUT POLY
An independent, coeducational college-preparatory school in Pasadena, Calif., Polytechnic School offers a broad curriculum in the liberal arts for students in kindergarten through grade 12. Founded in 1907, the school enrolls approximately 860 students from diverse ethnic, racial, religious, and economic backgrounds. The mission of Polytechnic School is to develop the intellect, talents, and character of each student in a community of learning dedicated to principles of academic excellence that values the uniqueness and dignity of each member and fosters personal responsibility and service to others. We are committed to honesty, justice, charity, and the pursuit of knowledge. We respect the dignity and worth of all human beings — their thoughts, their feelings, and their individuality. We seek to celebrate the joy, the love, and the creativity that emanate from the human spirit. We strive to be responsible and contributing members of our families, our school community, and the world. The Poly community appreciates the cultural, ethnic, and economic diversity present in the Pasadena area and strives to reflect it. Members of the Poly community appreciate and learn from individual differences, foster the ability to disagree with civility, and embody courtesy and compassion.
Equal Opportunity Employer
In order to provide equal employment and advancement opportunities to all individuals, Poly will recruit, hire, train, and promote faculty and staff without regard to an individual's race, color, sex, gender identity, genetic information, sexual orientation (including heterosexuality, homosexuality and bisexuality), national origin, ancestry, citizenship status, uniformed service member status, marital status, pregnancy, age, medical condition and physical or mental disability (whether perceived or actual), or any other consideration made unlawful by federal, state, or local laws. School policy also prohibits unlawful discrimination based on the perception that anyone has any of those characteristics or is associated with a person who has or is perceived as having any of those characteristics. This policy governs all aspects of employment, including selection, job assignment, compensation, discipline, termination, and access to benefits and training.
Upper School Counselor and Human Development Teacher