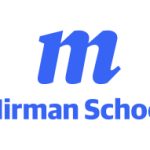 Website Mirman School for Gifted Children Mirman School for Gifted Children
Mirman School for Gifted Children
Mirman School seeks an experienced full-time Technology and Makerspace Teacher who is compelled by the school's mission and committed to leading the students and teachers of the Lower School (Kindergarten through Grade 4) and Upper School (Grade 5 through 8) in the effective use of technology and the design thinking and making processes to enhance their learning.
Teachers at Mirman School support differentiation with our students' curiosities and passions with cross-curricular integration. Teachers are also engaged in regular collaboration, curriculum development, and pedagogical reflection. Ideal candidates should have an extensive knowledge of how to teach beginning to intermediate computer programming, LEGO robotics, and maker activities.
At Mirman School, we work collaboratively to support our unique population of highly gifted learners. We have a firm commitment to educating the whole child, and nurturing talents in all dimensions — academic, kinesthetic, and artistic. By fully integrating a commitment to inclusivity as well as a strong social emotional learning curriculum, we challenge our students and each other to be dynamic problem-solvers and thoughtful citizens of this increasingly complex society.
Mirman School actively seeks to enhance and support diversity and inclusion within its community, and is an equal opportunity employer. Mirman School encourages applications from persons of color, women, individuals living with disabilities, and protected veterans. All qualified applicants will receive consideration for employment without regard to age, color, creed, disability, gender identity, national origin, race, religion, sex, sexual orientation, protected veteran status, or any other basis protected by federal and/or state law.
Responsibilities:
Teach a course load of technology and makerspace/design thinking courses using project-based learning methods, primarily to Lower School students
Serve as a member of the Innovation and Technology Team to support K-8 programming and provide guidance to school staff in the implementation of technology and innovative practices
Work alongside other Innovation and Technology Team members to provide consistent technology usage and learning experiences for teachers, students, and families
Collaborate with Lower School homeroom teachers to align teaching and learning in technology and makerspace/design thinking courses with grade-level content
Expand makerspace, robotics, and computational thinking opportunities for Lower School students through breakout sessions and classroom-integrated curricular experiences
Teach a comprehensive digital citizenship curriculum in cooperation with the school library media specialist
Attend professional development and training related to elementary technology/STEAM programs and methodologies
When possible, co-teach lessons with Lower School teachers to showcase how technology and innovative teaching practices can meaningfully impact student learning
Use technology to promote learning, creativity, and collaboration across the Lower School division
Differentiate learning for students
Maintain communication with teachers, students and parents/guardians
Foster a love and joy for learning
Cultivate and model a respectful, safe, and creative classroom
Work collaboratively and communicate effectively with other faculty and throughout all grade levels on campus
Exhibit a sense of humor and commitment with high ethical professional standards, and equity perspective
Qualifications:
Bachelor's degree (BA or BS) in educational technology or related field
Master's degree in education preferred
Three years' teaching experience preferred
Successful teaching experience in elementary school
Experience in facilitating a school makerspace preferred
Experience in coaching First Lego League robotics preferred
Excellent oral and written communication skills
Flexibility and creativity in working in a dynamic environment exhibiting the qualities of an adult learner dedicated to their craft
An ability to collaborate with classroom teachers to create technology lessons to support teaching objectives
Compassionate to the early childhood experience
Culturally competent and engaged community learner
Exhibit enthusiasm and commitment to the vision, mission, and guiding principles of the school
Experience working with highly gifted children preferred
Mirman School offers a robust benefits package to full time employees which includes medical, dental, and vision coverages. Eligible employees may also participate in the 403(b) retirement plan. Mirman also offers opportunities for the professional development of our faculty and administrators.  If interested in applying, please visit our website at mirman.org and provide a cover letter and resume to [email protected]
Technology and Makerspace Teacher