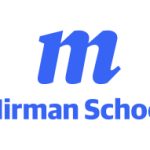 Website Mirman School for Gifted Children Mirman School for Gifted Children
Mirman School for Gifted Children
Mirman School is looking for an organized and dynamic Annex and Summer Programs Coordinator ("ASPC") to coordinate our after school program ("Annex") for the 2022-2023 school year and Camp Mirman for the 2023 summer. This will start as a permanent, part-time position in August 2022 (20-25 hours/week) with the potential to become full-time starting in March, 2023.  The ASPC reports to the Director of Extended Programs to coordinate the day-to-day operations of after school and summer programs for Kindergarten-8th Grade students.
At Mirman School, we work collaboratively to support our unique population of highly gifted learners. We have a firm commitment to educating the whole child, and nurturing talents in all dimensions — academic, kinesthetic, and artistic. By fully integrating a commitment to inclusivity as well as a strong social emotional learning curriculum, we challenge our students and each other to be dynamic problem-solvers and thoughtful citizens of this increasingly complex society.
Mirman School actively seeks to enhance and support diversity and inclusion within its community, and is an equal opportunity employer. Mirman School encourages applications from persons of color, women, individuals living with disabilities, and protected veterans. All qualified applicants will receive consideration for employment without regard to age, color, creed, disability, gender identity, national origin, race, religion, sex, sexual orientation, protected veteran status, or any other basis protected by federal and/or state law.
Annex Responsibilities
Work onsite Monday through Friday from 2-6 PM
Maintain a safe and engaging environment for all students and staff
Work with the Director of Extended Programs to create a quarterly enrichment program
Coordinate monthly staffing calendar and ensure substitute coverage is provided if needed
Maintain accurate attendance records
Communicate with parents as needed
Ensure required staff-student ratios (which does not include the ASPC) are met for providing proper supervision
Schedule team meetings
Ensure a clean and safe space for students and staff
Work with Security when campers are picked up and placed on the school bus
Coordinate front desk staffing and phone coverage until all students have left
Physical demands may include lifting and carrying up to 60lbs, frequent standing and walking.
Summer Program Responsibilities
Work onsite beginning in March and through the end of the summer program
Work with the Director of Extended Programs to create the camp calendar and schedules
Work with the Director of Extended Programs to support people operations functions such as recruiting, interviewing and supervising summer staff
Manage registration and billing of summer program attendees
Work with summer programs faculty to order materials needed
Coordinate a summer staffing calendar and ensure substitute coverage is provided if needed
Manage student supervision schedule
Communicate with parents as needed
Partner with campus facilities to ensure that spaces are safe and ready for the program per the summer calendar
Maintain staffing timesheets and student attendance records
Hours may be any time between 7:30 a.m. and 6:00 p.m.-Monday through Friday
Qualifications:
Bachelor's degree
Proven commitment to Diversity, Inclusivity, and Equity
Proven ability in crisis management
Outstanding organizational and presentation skills
Exceptional written and oral communication skills; interpersonal skills
Proven ability to effectively lead, manage, and inspire a collaborative team in a fast-paced environment with multiple creative projects
Demonstrated success as a confident problem solver
Proven track record with independent and goal-oriented management
Mirman School offers a robust benefits package to full time employees which includes medical, dental, and vision coverages. Eligible employees may also participate in the 403(b) retirement plan. Mirman also offers opportunities for the professional development of our faculty and administrators.  If interested in applying, please visit our website at mirman.org and provide a cover letter and resume to [email protected]
Annex and Summer Programs Coordinator