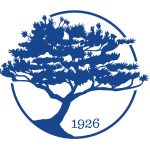 Website La Jolla Country Day School
Inspiring Greatness for a Better World
La Jolla Country Day School's Lower School is a place where we are often reminded of the best aspects of childhood. Lower School is where we lay the foundation for the joy of learning and identity exploration, and our educators play an important role on this journey as leaders and mentors. The sense of exhilaration present in this age group is something that's special. Here, children's natural curiosity and questioning are nurtured alongside a well-balanced educational experience. LJCDS is a teaching and learning environment where proven and progressive educational practices are blended together.
We are seeking a student-centered, innovative associate educator to join our community as a kindergarten associate in the 2023-2024 academic year.
Click HERE for more information and to apply.
Lower School: Associate Educator