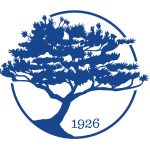 Website La Jolla Country Day School
Inspiring Greatness for a Better World
The Learning Resource Center (LRC) is committed to supporting students as they access their learning potential when given equitable opportunities in inclusive and responsive environments. The program offers one-on-one and small group remediation as well as academic support that is fully integrated with each student's academic program with a focus on advocacy. As a member of the LRC, learning specialists are assigned a case load of students (K-12) and work with individuals or small groups on identified learning needs. Learning specialists also provide classroom enrichment and intervention. As members of the larger school community, learning specialists are expected to work with students and their families, classroom teachers, and administrators to implement learning plans and strategies. The learning specialist serves as a teacher, mentor, and coach to our students. They are an integral part to our student's success.
We are seeking a student-centered specialist to join our team for the 2023-2024 academic year.
Click HERE for more information and to apply.
Learning Resource Center: Learning Specialist