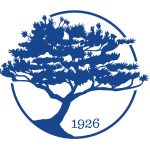 Website La Jolla Country Day School
Inspiring Greatness for a Better World
La Jolla Country Day School is an independent coeducational day school for students in early childhood (age 3) through Grade 12, located in San Diego, California.  LJCDS prides itself on identifying students, faculty and staff of exceptional character who possess a strong work ethic and desire to make a positive difference in the lives of others.
LJCDS seeks a director of marketing and communications to start during the summer or early fall of 2023.
Reporting to the assistant head of school for institutional advancement and working closely with the head of school, the director of marketing and communications is responsible for successfully developing and overseeing communications, marketing and public relations initiatives that support recruiting new families, retaining current families and supporting a culture of philanthropy.
LJCDS is seeking a dynamic and strategic leader with a proven track record of managing and directing an organization's internal and external communications. The ideal candidate will have demonstrated writing, graphic design, social media management, crisis communication and project management skills. Candidates should be outstanding writers and editors, have a keen eye for detail and approach all work with creativity.
To show interest in the position and to receive the Opportunity Statement once it becomes available, please click HERE to submit your information.
DRG Consultants: Jennifer Fleischer and Sherry Ettleson
Start Date: Summer/Fall 2023
Salary Range: $145,000 – $160,000
Status: Accepting Applications
LJCDS is an equal opportunity employer and the search team for the director of marketing and communications is excited to meet talented candidates with diverse backgrounds.
Director of Marketing and Communications