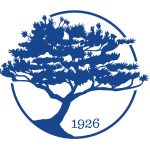 Website La Jolla Country Day School
Inspiring Greatness for a Better World
The World Language department at La Jolla Country Day School facilitates the development of linguistic, cultural and global competency skills. Students learn to speak, write, listen and read in the target language to be able to function with confidence in a Spanish, French or Mandarin-speaking country. Proficiency in the world language is measured by assessing the student's ability to perform in real-world situations and non-rehearsed contexts in three modes of communication: interpersonal, interpretive and presentational. Students must successfully complete a minimum of three consecutive credits of the same language.
We are seeking an educator with demonstrated expertise of the Spanish language and teaching experience in Spanish Language, Literature, and Culture to join us at the start of the 2022-2023 academic year.  This educator will develop and teach language classes in Grades 7-8. For consideration for this position, experience teaching grades 7 – 12 or an international equivalent is strongly preferred. The position also includes serving as an advisor to a group of MS students, and participating actively in the life of the school outside the classroom.
Essential duties include: (1) planning and preparation of materials, classroom instruction and ongoing student assessment; (2) communication with parents, including formal written reports on students several times per year; (3) active, collaborative participation in the work of the department on curriculum development, pedagogy, student assessment, and language promotion; (4) serving as an advisor for 10 to 13 students; (5) serving as a chaperone for one of our annual Experiential Education programs/trips.
Middle School: Educator, World Language (Spanish, Grades 7/8)