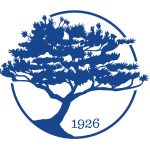 Website La Jolla Country Day School
Inspiring Greatness for a Better World
La Jolla Country Day School's (LJCDS) Middle School is where we cultivate the maturation of our young scholars in Grades 5–8 in an ever-changing time in their lives. A bridge between the Lower and Upper Schools, the Middle School challenges students within a nurturing environment and provides opportunities to explore a variety of academic offerings, technology, physical education, music, art, community service and leadership roles. We place great value on preparing our students for the Upper School but also for a world beyond academia. We believe in the education of the whole child—inside and outside of the classroom—and encourage students to develop intellectually as well as into citizens of good character.
We are seeking an enthusiastic individual who has a demonstrated passion for learning and teaching to join our Middle School team as a 7th/8th grade history educator. The exploration of history and how societies have shaped the present-day fosters a rich and rigorous curriculum in the history department. The goal of the department is to teach students how to regard history thoughtfully and reflectively by interacting with a variety of perspectives within each class.
The Stone Ages through the beginning of Christianity and the Roman Empire are the focus of our Grade 7 survey course. Political, military, intellectual and social history is explored along with ancient mythology and religion.  In 8th grade, students study modern United States history and civics with a focus on the social, political and economic history that has shaped the United States of America.  Our goal is to understand how these topics are both connected to each other and relevant in America and the world today.
Middle School: Educator, History (Grades 7/8)