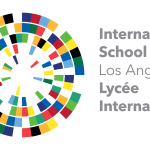 Website lilaschoolla International School of Los Angeles
The School is currently seeking a full-time Elementary School English Teacher for its Los Feliz Campus. Students learn in the context of a bilingual French-English program, of which between 20-40% of instructional time is in the English language. All elementary students have both a French and an English teacher, therefore the English teacher must be able to work in close collaboration with a French language counterpart.
The successful candidate will teach English Language Arts and other subjects. S/he may be responsible for English language instruction in more than one grade level. Ideally, s/he will have extensive elementary school experience as well as experience in an international or bilingual school environment.
Sought-after qualifications include:
• 3 years of teaching experience
• Teaching credential required
• Master's degree preferred
• Must be a team player
• Some knowledge of French a plus
Elementary English Teacher