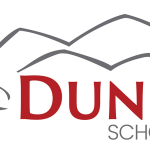 Website Dunn School
It takes a whole educator to teach the whole student. If you are excited by the prospect of living your professional life side-by-side other educators who are dedicated to the principles of holistic teaching and learning, if you are ready to be challenged and rewarded not just by delivering a robust curriculum but by helping to co-create the whole-student curriculum of the future, then Dunn School is looking for you.
The mission of Dunn School is to educate whole students to their fullest potential in preparation for a life of learning and responsible leadership in society. To accomplish our mission, we as students, teachers, staff, parents, trustees, and friends are committed to understanding and living by five core values: Emotional Wellness, Physical Readiness, Intellectual Growth, Social Responsibility, and Moral Courage.
Position Summary
Teachers at Dunn work in a collaborative, cooperative, student-centered academic environment. Dunn is a community of educators and learners that is deeply dedicated to Whole Student Education, and so you will be involved with many facets of the Dunn School boarding and day programs such as classroom teaching, coaching, advising, and residential life. We are in search of a full-time classroom teacher to join our innovative faculty as a teacher of Middle School English. The specific grade level and courses are to be determined.
At Dunn School, teacher effectiveness and impact are measured and aligned to the Dunn School Characteristics of Professional Excellence (follow this link for more detail), The CPEs describe an educator who is committed to the following: Professional Growth, Collegiality/Community, Mission and Core Values, Student-Centered, Academic Excellence, Individualized Instruction.
Opportunities (Responsibilities)
Teach 4 or 5 sections of 7th/8th grade English
Teach 1 or 2 Enrichment classes
Serve as a Student Family Leader
Participate in our Residential Life Program
Participate in the Dunn School Outdoor Education and Leadership Programs
Other opportunities and roles to be determined
Core Competencies
English and/or Humanities teaching experience (certification is not required) in a 6th- through 8th-grade educational environment
Bachelor's degree (Master's degree preferred)
Growth mindset, flexibility, comfort with quick pace of change and openness to collaboration and experimentation
Excellent writing skills
Demonstrated ability to integrate technology in content delivery/skill development
Demonstrable commitment to professional growth, openness to feedback and improvement, modeling lifelong learning of practice as well as subject area
A sense of humor, a commitment to teaching the whole student, and a desire to help guide adolescents in their journey from childhood to young adulthood
About Dunn School
Dunn is a community centered on educating the whole student. For us, whole student education is not just a meaningless phrase, instead it captures all of what we try to do at Dunn in and out of the classroom. We deliver on whole student education through the following learning outcomes that we call core values: Emotional Wellness, Physical Readiness, Intellectual Growth, Social Responsibility, and Moral Courage.
Our curriculum, co-curricular programs, advisory, evaluative systems, and pedagogical approach are measured by our core values, and this is how we know whole student education is more than just a phrase.
Our school was founded in 1957 by a dynamic educator who embodied the spirit of our motto,  "Ne Tentes Aut Perfice," essentially translating to mean "all or nothing." —  a statement that reflects a special entrepreneurial spirit urging Dunn community members, adults and students alike to accomplish what they set out to do. Following in the traditions of our founder, Tony Dunn, our professional community members throughout the decades have helped build the community we have today–a vibrant community of kind learners who pride themselves on building lasting relationships with each other.
All this unfolds before the beautiful Santa Barbara County backdrop of Los Olivos, California, nestled in the picturesque mountains of the Santa Ynez Valley and within a stone's throw of the Pacific Ocean. Outdoor opportunities abound, and what better way to experience them than from within such an encouraging and nurturing professional community?
Wages/Benefits
This is a full time, exempt (salaried) position, which is eligible for Dunn School's full benefits package including: medical, dental, retirement, life and AD&D, and tuition remission. Salary is dependent upon experience.
How to Apply
Please apply using the link below:
Dunn School Employment Opportunities
Dunn is an Equal Opportunity Employer and seeks a diverse and broad spectrum of qualified candidates. Dunn's background screening process requires employees to undergo a social media check, satisfactory reference checks with prior and current employers, and a successful criminal background screening.
Middle School English Teacher