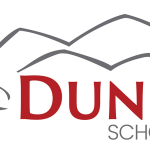 Website Dunn School
IT is at the core of the operations of all organizations in the 21st Century. Nowhere is that more true than in an innovative educational institution. Part of the trick of being an effective IT coordinator is understanding not only the mechanics of information technology but also the the psychology and the needs of the institution and the individuals that make it up. This role provides an exciting opportunity to marry technical expertise with whole student education and growth as we all work to deliver Dunn School's mission "to educate the whole student to his or her fullest potential in preparation for a life of learning and responsible leadership in society."  To accomplish our mission, we as students, teachers, staff, parents, trustees, and friends are committed to understanding and living by five core values: Academic Excellence, Emotional Wellness, Physical Readiness, Social Responsibility, and Moral Courage.
Position Description
As the Information Technology Coordinator, you will work in conjunction with our IT services provider, CIO Solutions, to support technological needs of students and the professional community.
Opportunities (Responsibilities)
Professional Community Support
Work alongside the faculty in an effort to integrate technology into their curriculum and classroom
Keep the staff up to date with best practices in the field
Work alongside faculty and the Communications Office to create a strong presence on Dunn's website
Manage and be the school administrator of Canvas Learning Management System
Provide support for members of the professional community (e.g., managing connection to our wifi, and oversight of school technology including, but not limited to AppleTVs, printers, and projectors)
Oversight of technology inventory and maintenance of professional community devices.
Support the implementation of our School Management System, Blackbaud.
Support VOIP and other telecommunications
Student Support
Facilitate, as needed, online and blended learning both in the context of students' classes and of students working independently and/or teach Computer Science course
Provide support for students (e.g., general best practices like keeping laptops up to date, assisting with browser settings, and oversight of our school Gmail account (setting up student and PC accounts, managing/resetting passwords, creating/maintaining mailing lists)
CIO Solutions Liaison
Work with CIO personnel and with our VCIO as appropriate to support roles outlined above.
Manage the IT budget and purchasing in conjunction with the Associate Head of School for Curriculum and Academics
Other duties
Research and knowledge of best practices of current technology within both educational environments, and the wider world
Requirements
Excellent working knowledge of computer systems, security, network and systems administration, databases and data storage systems, and phone systems.
Proficiency in Google Suite and School Management Systems.
Strong written and verbal communication skills
Strong listening skills
Demonstrated experience with integrating technology in a professional setting.
Demonstrated ability to integrate technology in systems of school management
All members of the professional community are expected to contribute to the overall life of the school. Toward that end, all administrators and faculty members are expected to:

Show positive interest in school issues and contribute to a sense of community by attending school events (athletic contests, dramatic performances, special projects, DUNN events, etc.)
Show discretion with students, colleagues, and others in sharing, or not sharing, information
remain on campus until all necessary work is completed before each break
attend professional community meetings, as well as any in-service /
extraordinary professional community meetings scheduled by the Head of School or the Associate Heads of School
attend Fall Family Weekend and Spring Family Weekend
attend opening-of-school events
attend end-of-year celebrations, including Annual Awards Ceremony, and Commencement
be certified in First Aid and CPR
About Dunn School
Dunn is a community centered on educating the whole student. For us, whole student education is not just a meaningless phrase, instead it captures all of what we try to do at Dunn in and out of the classroom. We deliver on whole student education through the following learning outcomes that we call core values: Emotional Wellness, Physical Readiness, Intellectual Growth, Social Responsibility, and Moral Courage.
Our curriculum, co-curricular programs, advisory, evaluative systems, and pedagogical approach are measured by our core values, and this is how we know whole student education is more than just a phrase.
Our school was founded in 1957 by a dynamic educator who embodied the spirit of our motto,  "Ne Tentes Aut Perfice," essentially translating to mean "all or nothing" —  a statement that reflects a special entrepreneurial spirit urging Dunn community members, adults and students alike to accomplish what they set out to do. Following in the traditions of our founder, Tony Dunn, our professional community members throughout the decades have helped build the community we have today–a vibrant community of kind learners who pride themselves on building lasting relationships with each other.
All this unfolds before the beautiful Santa Barbara County backdrop of Los Olivos, California, nestled in the picturesque mountains of the Santa Ynez Valley and within a stone's throw of the Pacific Ocean. Outdoor opportunities abound, and what better way to experience them than from within such an encouraging and nurturing professional community?
Wages/Benefits
This is a full time, exempt (salaried) position, which is eligible for Dunn School's full benefits package including: medical, dental, retirement, life and AD&D, and tuition remission. Salary is dependent upon experience.
How to Apply
​Apply for Information Technology Coordinator position using the link below:
Dunn School Employment Opportunities
Dunn is an Equal Opportunity Employer and seeks a diverse and broad spectrum of qualified candidates. Dunn's background screening process requires employees to undergo a social media check, satisfactory reference checks with prior and current employers, and a successful criminal background screening.
Information Technology Coordinator