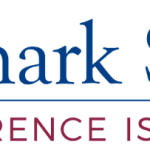 Website Westmark School
2-12 independent school for students with learning differences
Biology Teacher, Upper School
Start Date: November 19, 2021
Our ideal candidate will possess a passion for teaching students, with language-based learning differences. In accordance with Westmark's School's mission, the successful candidate will be able to differentiate and implement instruction for a wide-range of learners while capitalizing on student's strengths.
Essential Responsibilities:
Teaches high school science classes (Earth, Space Science, Biology) to students with learning differences;
Plans and implements programs using evidence-based science curriculum and evidence-based instructional strategies;
Applies diagnostic and prescriptive data-informed instruction by monitoring and evaluating informal and formal assessment data.;
Communicates and collaborates with team members including teachers, Advisors, Division Director, Instructional Coach, parents and outside professionals;
Works collaboratively with team members to develop individualized student intervention plans;
Submits weekly lesson plans and integrates technology into the curriculum;
Maintains class PowerSchool pages and updates PowerSchool gradebook weekly;
Creates a classroom culture that encourages students to actively participate in their own learning;
Integrates inclusive teaching practices related to diversity, equity and multiculturalism;
Engages and supports students of varied identities, abilities, cultures, experiences and beliefs;
Uses positive behavior management systems that are empowering and effective for students with language-based learning differences;
Models professional and ethical standards when interacting with students, parents, peers and the community; and
Additional duties as assigned.
Qualifications
Bachelor's degree in biology or equivalent and/or special education; teaching credential preferred
Strong desire to teach students with language-based learning differences
Knowledge of multi-sensory teaching methodologies
Experience with technology, specifically iPads, MacBooks, Google Suite, and SMART Technologies
Excellent communication, interpersonal, and presentation skills
Strong organization and time-management skills
Commitment to develop professionally by learning new programs and methodologies
Submit a letter of interest and your resume to:
Attention: Jay Johnson, Director of Upper School
usjobs@westmarkschool.org
Westmark School
5461 Louise Avenue | Encino, CA 91316
Westmark School is an equal opportunity employer and makes employment decisions on the basis of merit and job performance. School policy prohibits discrimination based on race, color, creed, gender, gender identity or expression, religion, marital status, age, national origin or ancestry, physical or mental disability, medical conditions (including genetic characteristics or information), sexual orientation, or any other consideration made unlawful by federal, state, and local laws.
Biology Teacher, Upper School