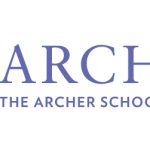 Website https://twitter.com/ArcherSchool The Archer School for Girls
Ambitious, Joyful.
The Archer School for Girls is seeking full-time Teaching Apprentices in the Archer Teaching Apprenticeship Program for the 2022-2023 school year. We are looking for new or aspiring educators who have a desire to join the teaching profession under the direction of skilled mentor faculty. Ideal candidates have a growth-mindset, positive outlook, and a deep appreciation for the importance of working in a diverse and inclusive community. A passion for working with young people in a culture of teaching excellence is a must.
Responsibilities include:
teaching courses
subbing across the curriculum,
participating in co-curricular school activities,
providing administrative support as necessary.
A bachelor's degree is necessary; a master's degree and/or teaching credential is preferred.
The Archer School for Girls is an educational community that supports and challenges young women to discover their passions and realize their true potential. Beyond competitive pay and benefits, faculty enjoy working in a collegial, growth-oriented, and joyful community. We seek faculty who will contribute to an equitable and just learning environment. Integral to its mission, Archer has remained passionately committed to cultivating a diverse and inclusive community where all students can thrive personally and academically.
To apply, please click on the link below:
http://www.archer.org/careers
No phone calls, please. More information on Archer can be found at www.archer.org. The Archer School for Girls is an Equal Opportunity Employer.
Teaching Apprentice in the Archer Teaching Apprenticeship Program