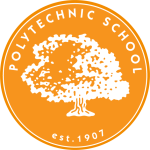 Website Polytechnic School
Polytechnic School seeks to identify its next Upper School Director to begin July 2022. Reporting to the Head of School and serving as a member of the senior leadership team, the Upper School Director will leverage both strategic and operational expertise as well as personal skills needed to fulfill the promise of the School's mission and values.
KEY LEADERSHIP SKILLS AND OPPORTUNITIES
The next Upper School Director of Polytechnic School will have the opportunity to provide stewardship for a program characterized by vibrancy and success. In order to serve the Upper School fully and well, the Director will bring a set of key leadership skills and attributes to the work, as described here:
Community builder. Ability to lead all constituencies in the community in support of the vision and goals of the Upper School. Highlight the values of the Poly community. Be visible and available to create a trusting environment where all constituencies feel seen and heard. Speak with conviction and "heart" about the Poly experience.
Master educator. Implement Poly's ambitious pursuit of academic excellence and the definition of "success" for the future. Demonstrate a deep and nuanced understanding of curricular design and impactful instructional strategies for a high-performing, future-ready school. Apply research-based approaches to ensure both inspiration and thoughfful change. Balance coherence and creativity.
Diversity, equity, and inclusion advocate. Bring deep understanding of the importance and impact of diversity, equity, and inclusion work to the Upper School. Experience in social justice initiatives. Ability to implement and embed this work impactfully across the division, including student support, admission, hiring, curriculum, and school policies. Work in partnership with the Director of Diversity, Equity, and Inclusion and the Upper School DEI faculty committee to support the institutional commitment to equity and excellence.
Student-centered leader. Instill a joyful spirit to the experience of students at Poly. Commit to the importance of continuing the work on the social-emotional well-being of Poly students. Know and engage with students. Understand the developmental path of adolescents.
Facilitative leader. Lead collaboratively, valuing and encouraging different perspectives. Clarify the goals of the division and the incremental steps needed for making changes smoothly. Employ facilitative leadership to ensure that constituents have the opportunity to contribute meaningfully. Model flexibility and transparency. Use teamwork to amplify progress and embed change.
Systems thinker. Clarify roles and responsibilities in the Upper School. Build the necessary teamwork and infrastructure to assign distributed leadership and appropriate decision-making within the division. Support connections across departments and grade levels. Also, work collaboratively across the three divisions at Poly to enhance connections and understandings for the K-12 experience.
Effective communicator. Make communication both transparent and timely. Establish clear channels for communication for all constituencies, clarifying the rationale for decisions and promoting shared understandings. Be open to direct feedback and conversations. Ability to listen actively, speak and write effectively, and engage consistently with the entire community.
Proven team builder. Nurture a positive faculty culture. Ability to hire and retain an outstanding and diverse cadre of faculty and staff. Ensure constructive faculty evaluation and professional growth conversations, and identify meaningful growth opportunities for adults. Build upon effective on-boarding and mentorship programs that enhance the entry to the Upper School at Poly.
School-home partner. Establish a strong school-home partnership based on mutual respect and commitment to a student's development.
APPLICATION PROCESS
Polytechnic School has retained the firm Resource Group 175 to support its search for its Upper School Director. If you wish to submit your application materials—resume, cover
letter, and educational philosophy—please do so at the Resource Group 175 website.
Deadline to apply: December 17, 2021
For inquiries or if you would like to nominate a candidate for this position, please contact: Coreen Ruiz Hester, chester@rg175.com, or 415-465-3184.
ABOUT POLY
An independent, coeducational college-preparatory school in Pasadena, Calif., Polytechnic School offers a broad curriculum in the liberal arts for students in kindergarten through grade 12. Founded in 1907, the school enrolls approximately 860 students from diverse ethnic, racial, religious, and economic backgrounds.
The mission of Polytechnic School is to develop the intellect, talents, and character of each student in a community of learning dedicated to principles of academic excellence that values the uniqueness and dignity of each member and fosters personal responsibility and service to others. We are committed to honesty, justice, charity, and the pursuit of knowledge. We respect the dignity and worth of all human beings—their thoughts, their feelings, and their individuality. We seek to celebrate the joy, the love, and the creativity that emanate from the human spirit. We strive to be responsible and contributing members of our families, our school community, and the world. The Poly community appreciates the cultural, ethnic, and economic diversity present in the Pasadena area and strives to reflect it. Members of the Poly community appreciate and learn from individual differences, foster the ability to disagree with civility and embody courtesy and compassion.
Equal Opportunity Employer
In order to provide equal employment and advancement opportunities to all individuals, Poly will recruit, hire, train, and promote faculty and staff without regard to an individual's race, color, sex, gender identity, genetic information, sexual orientation (including heterosexuality, homosexuality and bisexuality), national origin, ancestry, citizenship status, uniformed service member status, marital status, pregnancy, age, medical condition and physical or mental disability (whether perceived or actual), or any other consideration made unlawful by federal, state, or local laws. School policy also prohibits unlawful discrimination based on the perception that anyone has any of those characteristics, or is associated with a person who has or is perceived as having any of those characteristics. This policy governs all aspects of employment, including selection, job assignment, compensation, discipline, termination, and access to benefits and training.
To apply for this job please visit rg175.com.