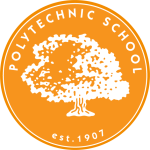 Website Polytechnic School
Polytechnic School seeks a dynamic Lower School science teacher who develops students' inquiring minds and provides hands-on science classes. The philosophy of the Lower School science program aims to engage students in real-world problems, allowing them to explore, explain, elaborate, and evaluate their own findings.
Candidates should have a strong science background, be passionate about teaching, emanate a love of science and elementary school-aged students, and have a desire to share and collaborate with colleagues across all subject areas.
RESPONSIBILITIES
As a member of the lower school faculty, the science teacher's primary responsibilities include teaching and managing a self-contained classroom where classes of students are scheduled for inquiry science in grades K-5, and communicating with parents, colleagues, and administrators.
The science teacher is responsible for the implementation of the instructional program in the area of elementary science education.  Our program highlights the importance of early inquiry experiences in science, so students develop problem-solving skills that empower them to participate in an increasingly scientific and technological world.
Specific responsibilities include, but are not limited to the following:
– Deliver STEM-oriented instruction through project-based learning methods
– Implementation of the national science standards
– Attend professional development and training related to STEM programs and methodologies, staying abreast of current research
– Employ a variety of instructional techniques, instructional media, and performance assessments, which guide the learning process toward curriculum goals and student learning
– Use of technology to promote learning, creativity, and collaboration
– Work directly with school administrators and staff in the development, implementation, and evaluation of STEM initiatives and curriculum
– Use a rich array of instructional methods, the analysis and use of data and technology to improve instruction, and the ability to build professional relationships, solve problems, and plan collaboratively. Organize,  develop, and coordinate special STEM events/activities such as the Lower School science fair
– Collaborate with members of the Lower School faculty, staff, and the entire K-12 learning community
– Supervise students at play and during snack and lunch
– Serve as a "Panther Pod" co-leader
– Participate enthusiastically in the greater life of the school
– Willingness to take on other duties as needed
REQUIREMENTS
– A BA/BS and a minimum of three years of teaching at the elementary level (K-5) are required. MA (or advanced coursework) with a concentration in science/science education and independent school teaching experience are preferred.
– Applicants should be well-grounded in elementary inquiry science educational pedagogy and standards.  In addition, the applicant must be able to understand and apply a variety of classroom instructional strategies.
– Commitment to professional growth and working collaboratively with students, faculty, staff, administration, and parents on a regular basis.
– Excellent written and verbal communication skills
PHYSICAL REQUIREMENTS AND WORK ENVIRONMENT
– Work in an environment dealing with a wide variety of challenges and deadlines, as well as a diverse array of contacts
– Work at a desk and computer
– Ability to spend time sitting on the floor and working at a child's level
– Ability to lift up to 30 pounds
– Work primarily in a traditional climate-controlled classroom environment
– Work intermittently in outside weather conditions, including extreme heat and cold
SALARY
Polytechnic School is committed to attracting and retaining talented, dedicated employees through a competitive compensation plan that is commensurate with experience.
BENEFITS
A full benefits package includes medical, dental, vision, and life insurance coverage and a TIAA/CREF retirement plan.
TO APPLY
Please visit our ADP Career Center to submit your application.
ABOUT POLY
An independent, coeducational college-preparatory school in Pasadena, Calif., Polytechnic School offers a broad curriculum in the liberal arts for students in kindergarten through grade 12. Founded in 1907, the school enrolls approximately 860 students from diverse ethnic, racial, religious, and economic backgrounds.
The mission of Polytechnic School is to develop the intellect, talents, and character of each student in a community of learning dedicated to principles of academic excellence that values the uniqueness and dignity of each member and fosters personal responsibility and service to others. We are committed to honesty, justice, charity, and the pursuit of knowledge. We respect the dignity and worth of all human beings — their thoughts, their feelings, and their individuality. We seek to celebrate the joy, the love, and the creativity that emanate from the human spirit. We strive to be responsible and contributing members of our families, our school community, and the world. The Poly community appreciates the cultural, ethnic, and economic diversity present in the Pasadena area and strives to reflect it. Members of the Poly community appreciate and learn from individual differences, foster the ability to disagree with civility, and embody courtesy and compassion.
EQUAL OPPORTUNITY EMPLOYER 
In order to provide equal employment and advancement opportunities to all individuals, Poly will recruit, hire, train, and promote faculty and staff without regard to an individual's race, color, sex, gender identity, genetic information, sexual orientation (including heterosexuality, homosexuality, and bisexuality), national origin, ancestry, citizenship status, uniformed service member status, marital status, pregnancy, age, medical condition and physical or mental disability (whether perceived or actual), or any other consideration made unlawful by federal, state, or local laws. School policy also prohibits unlawful discrimination based on the perception that anyone has any of those characteristics, or is associated with a person who has or is perceived as having any of those characteristics. This policy governs all aspects of employment, including selection, job assignment, compensation, discipline, termination, and access to benefits and training.
Lower School Science Teacher, Grades K-5