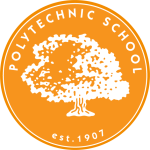 Website Polytechnic School
Polytechnic School's college counseling mission statement reads, "The college counseling process requires authenticity as students are encouraged to build skills that will serve them during their college years and throughout their lives. A successful college process requires a willingness to build self-knowledge, an openness to discover new options, and an ability to work thoughtfully toward an uncertain outcome." 
The College Counselor's primary responsibility will be managing a cohort of students, starting in junior year, in their undergraduate applications. This will include:
– Meeting regularly with students and families,
– Guiding students through all aspects of the college process
– Writing master recommendations
– Coordinating with faculty recommenders
– Collaborating with the college counseling team to plan and execute departmental initiatives and events
– Teaching sections of the college counseling class in the junior and senior years.
A strong candidate will have an unwavering commitment to keeping students at the center of the process. A successful candidate will have exceptional communication abilities, including strong writing and public speaking skills, a capacity for engaging students in the classroom, and a team-oriented approach to the college process and its various constituencies. This candidate will have a commitment to guiding students with a wide variety of academic and extracurricular interests and abilities. And at some moments, this candidate's most important assets will be flexibility and a sense of humor.
Polytechnic School's college counselors are active participants in NACAC, College Board, and ACCIS. In addition, they attend local networking events and travel to college tours and information sessions for secondary school professionals. These activities help the office build and sustain a strong base of knowledge about receiving institutions and to connect/building relationships with their counterparts in college admissions offices.
The College Counselor will also serve as a dean, participating in the dean team, working with class officers, tracking student progress, planning interventions for struggling students, and participating in the life of the school.
Required Qualifications
– Bachelor's degree
– Student-centered commitment to working with young people
– Experience with and/or willingness to engage thoughtfully in work focused on diversity, equity, and inclusion
– Desire to become involved in aspects of school life outside of college counseling and the dean's office, including athletics, the arts, outdoor education, or other areas
Desired Qualifications
– A graduate degree
– Teaching and/or coaching experience
– Fluency in Spanish or Mandarin Chinese is also desirable.
– Experience in an independent school and/or selective admission work.
– Experience with Word, Excel, Naviance or the like, Zoom, and student information systems such as PCR, Veracross, or FAWeb.
To Apply 
Interested candidates are invited to contact Ben Bolté, Senior Search Consultant from Carney Sandoe, bbolte@carneysandoe.com, 617.933.3430 for a preliminary and confidential exploration of the position—and will ultimately be expected to submit electronically the following documents (preferably PDFs):
– Cover letter expressing interest in this particular position and Poly as a school;
– Current résumé;
– Statement reflecting your interest in and preparation for college counseling work;
– List of five professional references with name, phone number, and email address of each (references will be contacted only with the applicant's permission)
About Poly
An independent, coeducational college-preparatory school in Pasadena, Calif., Polytechnic School offers a broad curriculum in the liberal arts for students in kindergarten through grade 12. Founded in 1907, the school enrolls approximately 860 students from diverse ethnic, racial, religious, and economic backgrounds.
The mission of Polytechnic School is to develop the intellect, talents, and character of each student in a community of learning dedicated to principles of academic excellence that values the uniqueness and dignity of each member and fosters personal responsibility and service to others. We are committed to honesty, justice, charity, and the pursuit of knowledge. We respect the dignity and worth of all human beings—their thoughts, their feelings, and their individuality. We seek to celebrate the joy, the love, and the creativity that emanate from the human spirit. We strive to be responsible and contributing members of our families, our school community, and the world. The Poly community appreciates the cultural, ethnic, and economic diversity present in the Pasadena area and strives to reflect it. Members of the Poly community appreciate and learn from individual differences, foster the ability to disagree with civility and embody courtesy and compassion.