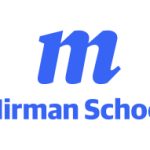 Website Mirman School for Gifted Children Mirman School for Gifted Children
Mirman School for Gifted Children
Mirman School seeks an experienced Assistant Teacher who is compelled by the school's mission and has comprehensive responsibility for all activities involving students and faculty. This position will support Mirman Schools Choral Director.
At Mirman School, we work collaboratively to support our unique population of highly gifted learners. We have a firm commitment to educating the whole child, and nurturing talents in all dimensions — academic, kinesthetic, and artistic. By fully integrating a commitment to inclusivity as well as a strong social emotional learning curriculum, we challenge our students and each other to be dynamic problem-solvers and thoughtful citizens of this increasingly complex society.
Mirman School actively seeks to enhance and support diversity and inclusion within its community, and is an equal opportunity employer. Mirman School encourages applications from persons of color, women, individuals living with disabilities, and protected veterans. All qualified applicants will receive consideration for employment without regard to age, color, creed, disability, gender identity, national origin, race, religion, sex, sexual orientation, protected veteran status, or any other basis protected by federal and/or state law.
Essential Job Functions
●      Work directly with the Choral Director/Music Teacher who will serve as a mentor on utilizing instructional best practices, methods, materials and technology
●      Responsible for assigned supervision duties
●      Responsible to assist in planning and implementing class lessons as needed
●      Assist with the instruction of small groups, individual students and the class as a whole in order to further differentiate curriculum and support students
●      Demonstrates culturally competent skills in educational program design and delivery
●      Cultivates and models a respectful, safe, creative, and invigorating classroom
●      Demonstrate effective and respectful management of classroom culture using social-emotional learning skills and strategies, such as Responsive Classroom
●      Work collaboratively and communicate effectively with other teachers and assistant teachers throughout all grade levels on campus to strengthen community and student experience
●      Demonstrate ability to build immediate and loving rapport with children of all ages; including a passion for teaching and working with students from all communities
●      Exhibit the qualities of an adult learner dedicated to their professional growth
●      Exhibit enthusiasm and commitment to the vision, mission and guiding principles of the school
●      Exhibit a sense of humor and commitment, high ethical professional standards, equity perspective
●      Demonstrate excellent organization, time management and follow-through skills
●      Exhibit the ability to work as part of a team
QUALIFICATIONS
●      Bachelor's degree
●      Experience working with children of various ages
●      Compassionate to the school age child and experience
●      Technologically literate and comfortable with acquiring new technology skills.
●      Experience in the educational section is preferred.
●      Compassionate to the school age child and experience
●      Strong communications and interpersonal skills.
●      Culturally competent and engaged community learner
●      This position is 15-20 hours per week.
All inquiries should be directed to Jodi Jacobsen, Director of HR at [email protected] To learn more about us, please view our website at mirman.org.
Assistant Teacher – Choral