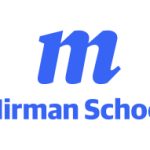 Website Mirman School for Gifted Children Mirman School for Gifted Children
Mirman School for Gifted Children
Mirman School is currently searching for an individual to provide support for its Annex (after school care) program.  The position is part time from 2:00 p.m. – 6:00 p.m. As an Annex staff member, this individual aspires to offer the best quality care for our children and families. The Annex Program Coordinator is responsible for creating a safe, positive, nurturing and engaging environment while understanding and meeting the daily expectations of families. This person is responsible for ongoing communication with families, teachers and the Director of Extended Programs.
At Mirman School, we work collaboratively to support our unique population of highly gifted learners. We have a firm commitment to educating the whole child, and nurturing talents in all dimensions — academic, kinesthetic, and artistic. By fully integrating a commitment to inclusivity as well as a strong social emotional learning curriculum, we challenge our students and each other to be dynamic problem-solvers and thoughtful citizens of this increasingly complex society.
Mirman School actively seeks to enhance and support diversity and inclusion within its community, and is an equal opportunity employer. Mirman School encourages applications from persons of color, women, individuals living with disabilities, and protected veterans. All qualified applicants will receive consideration for employment without regard to age, color, creed, disability, gender identity, national origin, race, religion, sex, sexual orientation, protected veteran status, or any other basis protected by federal and/or state law.
Responsibilities:
Responsibilities:
●      Supervise children in the Kindergarten-8th Grade age range
●      Assist with walking student from their classroom, at dismissal, to the Annex location
●      Collaborate with other Annex staff to create activities to engage students
●      Follow all COVID health and safety guidelines when supervising children
●      Other duties as assigned
Qualifications:
●      Flexibility and creativity in working in a dynamic environment
●      Exhibit a sense of humor and commitment with high ethical professional standards, and equity perspective
●      Exhibit enthusiasm and commitment to the vision, mission and guiding principles of the school
●      Independent school experience preferred
●      Experience working with highly gifted children preferred
If interested in applying, please visit our website at mirman.org and provide a cover letter and resume to [email protected]
Annex (after school care) Support