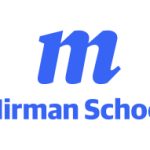 Website Mirman School for Gifted Children Mirman School for Gifted Children
Mirman School for Gifted Children
Mirman School seeks a teacher to support the Upper School Spanish program part-time and float as a substitute teacher for multiple middle school subjects. The part-time Spanish teacher will teach fifth and sixth grade students in person. This is a full-time position for the 2021-2022 school year. Teachers at Mirman School support differentiation with our students' curiosities and passions with cross-curricular integration. Teachers are also engaged in regular collaboration, curriculum development, and pedagogical reflection.
At Mirman School, we work collaboratively to support our unique population of highly gifted learners. We have a firm commitment to educating the whole child, and nurturing talents in all dimensions — academic, kinesthetic, and artistic. By fully integrating a commitment to inclusivity as well as a strong social-emotional learning curriculum, we challenge our students and each other to be dynamic problem-solvers and thoughtful citizens of this increasingly complex society.
Mirman School actively seeks to enhance and support diversity and inclusion within its community, and is an equal opportunity employer. Mirman School encourages applications from persons of color, women, individuals living with disabilities, and protected veterans. All qualified applicants will receive consideration for employment without regard to age, color, creed, disability, gender identity, national origin, race, religion, sex, sexual orientation, protected veteran status, or any other basis protected by federal and/or state law.
Responsibilities:
Responsibilities:
●      Plan, prepare, and teach two classes of Upper School levels of Spanish (equivalent to Spanish 1 and Spanish 2)
●      Collaborate, design, Spanish classes and curriculum together with the Upper School Spanish teacher.
●      Sub for the Upper School as needed and support with supervision during recess and lunch times.
●      Foster a love and joy for learning
●      Differentiate learning for students
●      Maintain timely communication with students and parents / guardians
●      Participate in and support school community activities, programs, and initiatives.
●      Cultivate and model a respectful, safe, creative, and innovative classroom
●      Evaluate student work, using both formative and summative assessments, benchmarks and other assessments to guide instructional planning and promote student success
●      Work collaboratively and communicate effectively with other faculty throughout all grade levels on campus
●      Exhibit a sense of humor and commitment with high ethical professional standards and an equity perspective
Qualifications:
●      Bachelor's degree (BA or BS) in Spanish
●      Native Spanish speaker or near native proficiency
●      Familiarity with ACTFL proficiency guidelines and standards.
●      Knowledge of strategies and current best language teaching practices and second language acquisition theory.
●      Master's degree in education preferred
●      Three years' teaching experience preferred
●      Successful teaching experience in middle or secondary school
●      Excellent oral and written communication skills
●      Flexibility and creativity in working in a dynamic environment exhibiting the qualities of an adult learner dedicated to their craft
●      A desire to integrate curriculum and to teach collaboratively
●      Compassionate to the middle school age and experience
●      Culturally competent and engaged community learner
●      Exhibit enthusiasm and commitment to the vision, mission and guiding principles of the school
●      Independent school experience preferred
●      Experience working with highly gifted children preferred
If interested in applying, please visit our website at mirman.org and provide a cover letter and resume to [email protected]
Spanish Teacher/Substitute Teacher