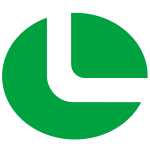 Website Laurence School
Educating the "Total Child" since 1953.
Laurence School is currently seeking an upper or lower elementary school teacher who is an energetic, creative and skillful educator, responsible for developing curriculum to enhance students' skills and knowledge in various subjects and concepts, encourage students' social/emotional skills and promote thoughtful student participation.
ESSENTIAL JOB RESPONSIBILITIES:
An elementary teacher at Laurence School is responsible for delivering curriculum to a classroom of students. Working within the faculty team, this instructor works to develop students' understanding of both academic content while also fostering crucial social-emotional learning. The essential job responsibilities shall include, but not be limited to, the following:
Cultivate and model a respectful, safe, creative, and engaging classroom
Utilize best instructional practices, methods, materials and technology
Plan and implement appropriately challenging curriculum in both large and small groups.
Work collaboratively and communicate effectively.
Relate to and communicate well with all members of the school community.
Guide and develop students to become confident and successful in their classroom experience
Employ effective teaching methods and student management skills.
Communicate student progress with the administration and parents.
Perform other duties as assigned.
Job Qualifications:
2-5 years' experience with teaching/working with children in a school setting.
Multiple Subject Teaching Credential or Master's Degree in education or related field
Able to pass state and federal background checks
Contact
jobs@laurenceschool.com
Elementary School Teacher