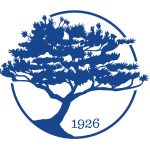 Website La Jolla Country Day School
Inspiring Greatness for a Better World
La Jolla Country Day School seeks an engaging and innovative individual to join our community as a science educator for the 2022-2023 academic year.
The science program introduces students to the basic foundations and methods of scientific inquiry and research. After completing a comprehensive curriculum review, the Middle School Science Department is realigning the order of courses to follow the Next Generation Science Standards (NGSS). These rigorous standards allow students to make connections between four major crosscutting concepts—Earth and space science, physical science, life science and engineering design. All students will build a strong foundation before deepening and applying the knowledge even further. The Middle School curriculum capitalizes on the natural curiosity of middle school students and prepares them for more rigorous scientific study once they move on to the Upper School.
This educator will teach 2 sections of 7th grade (life sciences and its global impact) and 2 sections of 8th grade (environmental chemistry), in addition to serving as an advisor.
Middle School: Science Educator