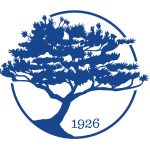 Website La Jolla Country Day School
Inspiring Greatness for a Better World
La Jolla Country Day School's Lower School is a place where we are often reminded of the best aspects of childhood. Lower School is where we lay the foundation for the joy of learning and identity exploration, and our educators play an important role on this journey as leaders and mentors. The sense of exhilaration present in this age group is something that's special. Here, children's natural curiosity and questioning are nurtured alongside a well-balanced educational experience. LJCDS is a teaching and learning environment where proven and progressive educational practices are blended together.
We are seeking an energetic, student-centered associate educator to join our kindergarten team for the remainder of the 2021-2022 academic year.
All community members work together to fulfill the school's mission and vision, as well as meet the established goals and objectives.  An associate educator is one who is assigned to partner with a lead educator to support students and families on all aspects of the grade level experience.  This individual will be asked to provide instruction to students in whole group, small group, or individual settings. Associate educators are expected to perform all responsibilities professionally, treating themselves and others with dignity at all times.
Lower School: Associate Educator (Interim)