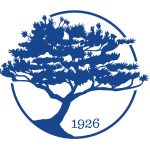 Website La Jolla Country Day School
Inspiring Greatness for a Better World
The La Jolla Country Day School counseling and wellness team provides responsive and integrative support for students and our school community. Supervised by the director of wellness, the school counselor plays a lead role in the social and emotional health of all students in grades 6-9. As part of the wellness team, they work closely with students, families, teachers, and the administration to support the wellbeing of our community. The counselor can expect a fast paced, dynamic work environment, and involvement in all aspects of school life.
Essential Duties and Responsibilities
Partner with school administration, division heads and the director of counseling to meet specific needs associated with students in grades 6-9;
Provides students and families with social and emotional support individually and in small groups;
Facilitates communication between students, families, and colleagues regarding students' social and emotional wellbeing;
Through collaboration and classroom guidance, join the wellness team in developing and implementing a developmentally appropriate and aligned social and emotional learning programming, including advisory curriculum, health and sexuality education;
Develops responsive education and tools to faculty, leadership, and families to assist with the support of students;
Attend regular student support and grade-level team meetings;
Refer students to outside counselors and professional services for on-going social emotional support and complete required documentation in support of those referrals;
Maintain professional associations in the local and wider San Diego community to facilitate appropriate school programs and a network of referrals for the La Jolla Country Day School community;
Attend and participate in routinely scheduled meetings of the wellness team;
Provide updates on students, and assist in creating action plans for response to social emotional distress;
Participate in regular professional development opportunities in order to stay updated on national trends and developments in providing support to our community.